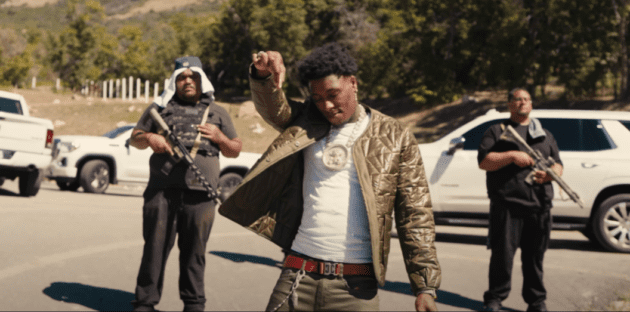 That drum gon' talk like a band.
NBA YoungBoy caps off the week with his latest release, "Heard Of Me".
Courtesy of Karltin Bankz, YoungBoy Never Broke Again spends time with his family at his Utah residence and hits the outdoors with his horse and a group of armed associates.
"Play, I let this bitch out right on set, best come correct," he raps. "Or get stomped out your shit, this a bet / Bitch, I'm rich, I ride around with that stick, fuck a fed."
The $hop By Ken-produced track arrives just days after YoungBoy Never Broke Again's previous "Testimony" release.