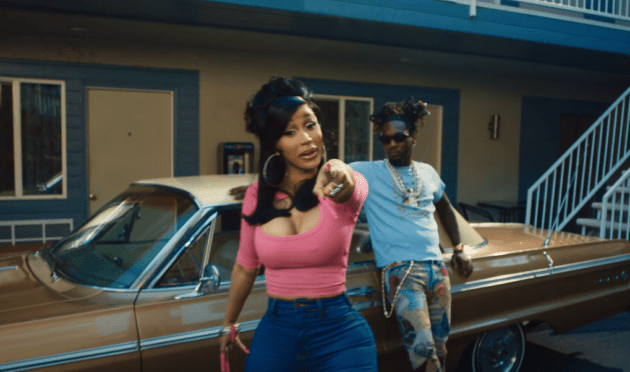 U Mad?
Offset and Cardi B has their haters in their feelings on their new collaboration, "Jealousy", which arrives alongside Offset's self-directed video starring actress Taraji P. Henson.
Produced by Fierce and IsThisShiv, the real-life couple style on their opposition and address the ongoing chatter on their publicized relationship.
"Niggas still bite my style, they can't be too upset / I done laid low for a while, they can't be that upset," raps Offset. "Niggas lost all my respect, they can't be that upset / Niggas point fingеrs at 'Set, and I ain't even donе nun' yet," he continues before Cardi checks in with a hot verse.
"Bitches don't wanna go Birkin for Birkin / Bitches ain't got enough hits for a Verzuz / Bitches be actin' so different in person / Cartier frames, I can see why she nervous 
"Jealousy" is Offset's first music since his and Hit-Boy's "2 Live" from January. He most recently appeared on DaBaby's "Selling Crack". Meanwhile, Cardi's hot off her appearance on Fendida Rappa's "Point Me 2".