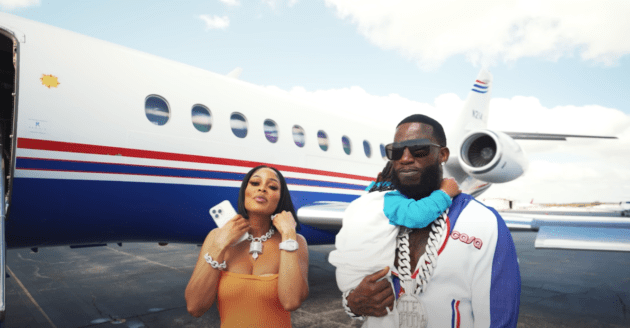 Burrr!
From Miami to Atlanta, Gucci Mane takes a moment to reflect on his "Woppenheimer" track.
Courtesy of Omar The Director, the new improved Guwop raps going from rags to riches, stunts on his haters, and salutes his day ones.
"Broke people like bringing up the past, I'm talking recently / I know what I did for you, but what you did for me?," he raps cruising South Beach and onboard his private jet. "Shoutout to my wife, she had a daughter and a son for me / Shoutout to my brother, down bad, he made that bond for me," he continues sitting courtside at a Hawks game with wife Keyshia Ka'Oir and their children Ice and Iceland.
The TP808-produced track checks in just a week following his "Married With Millions" are both off Gucci Mane's forthcoming Breath Of Fresh Air dropping October 13.