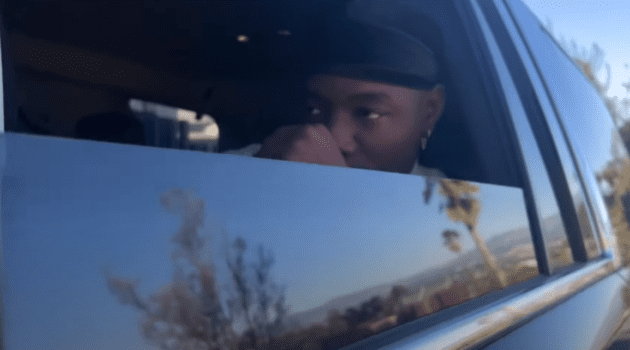 Pull up.
With his album No Sleep In The City arriving on Friday (Feb. 17), Inland Empire's Price Talk links with Long Beach's and TDE's Ray Vaughn for his new video, "Ted Talk".
Directed by Price, the West Coast rappers flex their lyrical muscle while making their rounds around the way.
"You better talk money bitch I don't speak, "raps Price over his self-produced banger. "And there is a lot of money on deck too / Pop big shit no restroom, first class seat a lot of legroom / Balling like Melo in a sweatsuit.
"Ted Talk" follows Price's previous release "On Go" featuring Cozz.