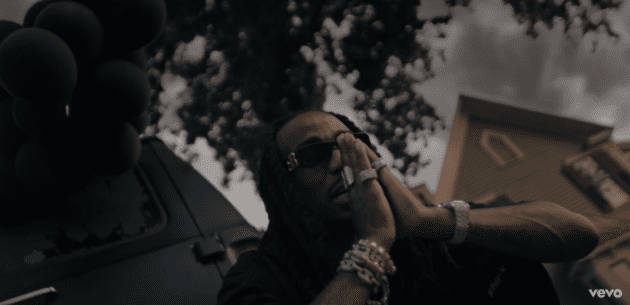 Wipe my eyes, then start laying.
Hot off the release of his Rocket Power, Quavo premieres the album's next video, "Disciples".
Directed by Keemotion, the dark clip centers Quavo in church before he comes across a mysterious masked-figure who soon joins him in jail.
"Now it turned into survival / I don't trust nothin' but my family and my rifle / I ain't paying attention to nobody but my rivals," he raps consciously over the Murda Beatz and Bitton-produced track.
The "Disciples" video comes on the heels of his previous "Hold Me" video. Rocket Power is Quavo's second solo album featuring 18 tracks including collaborations with Young Thug, Hunxho, and BabyDrill.