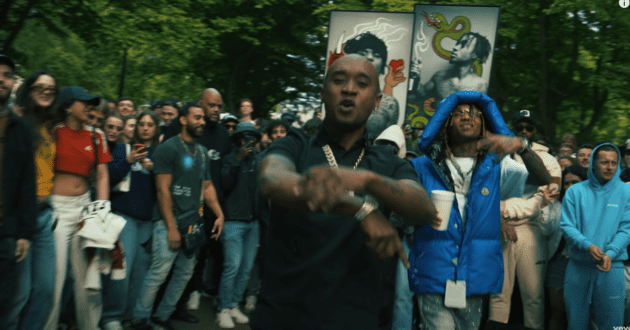 Sremm Life is good.
Rae Sremmurd brings their antics across the pond in their new video, "Not So Bad (Leans Gone Cold)".
Directed by Michael Gilbert, the visual effect-filled clip follows the brothers in London mobbing with the locals, performing on stage, turning up with Post Malone, and more.
"My lean's gone cold, I'm wonderin' why I got out of bed at all / Three-point-five clouds up my window, and I can't see at all," raps Swae as he works on music in his hotel suite while Slim Jxmmi says rolling and pouring up. "More money, more problems, well, I think I like those problems / Yeah, they see me winnin' now, but you ain't see me when I was starving."
The Paddy Beatz and Mike WiLL Made-It-produced track is taken from Rae Sremmurd's fourth studio album, Sremm 4 Life featuring guest appearances by Young Thug and Future.