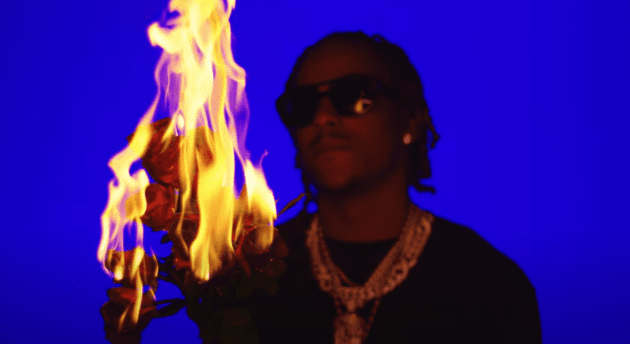 Forever ever.
Rich The Kid weathers the storm in the video to his latest single, "Never Change".
Directed by Damien Sandoval, the Rich Forever rapper admits his recent infidelity and looks at old photos of his woman, Tori Hughes.
"Know I done fucked up before, but I don't wanna see you cry no more / I ain't even finna lie no more, I see you walking out that door," he raps while jotting in his notebook and under an umbrella in the rain. "Ain't perfect, but damn, I should've known you worth it / You know I wouldn't hurt you on purpose, now all of them bitches, they worthless."
"Never Change" is Rich The Kid's first music since April's "Still Movin" with Fivio Foreign and Jay Critch.