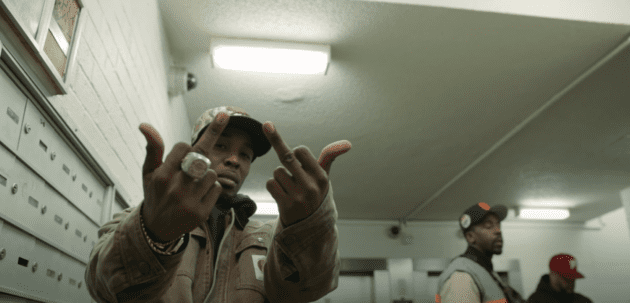 Look, ayo.
Griselda's Rome Streetz revisits Hell and is back with the release of his new music video, "Hell Backwards".
Courtesy of Knoteworthy, the dark visual centers the Queens-bred rapper delivering his gritty raps from the project hallways to a late night eatery.
"Trust no one, the soul of a battle-scarred shogun / Plotting new stickups with a old gun," he begins as he rides the subway and is spotted on a security camera. "Inhale the weed smoke deep in both lungs / My destiny's to hold funds, the dough comes and goes, make sure you hold some."
The Wavy Da Ghawd-produced track is lifted from his recent Noise Kandy 5 album featuring Joey Bada$$, Curren$y, Boldy James, Rigz, Conductor Williams, Evidence, and more.