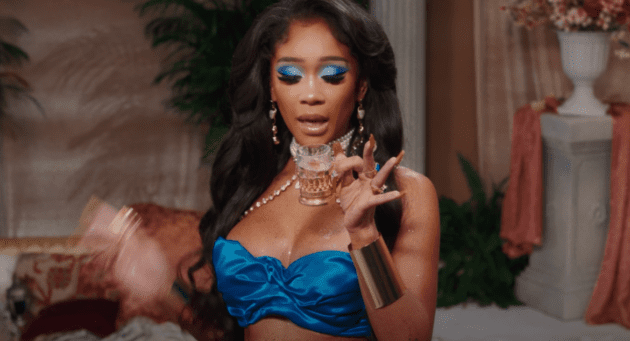 Bottoms up.
After debuting her new single, "Shot O' Clock", Saweetie waists no time and releases the accompanying music video.
Directed by Lauren Dunn, the seductive visual finds the Bay Area princess in a room full of clocks, bathing in a bikini inside an oversized shot class, and scantily-clad belly dancing in glitter at an Egyptian affair.
"Ay, when it's this icy, you gotta slurp it / Crocodile boots, eat this apple like a serpent," she raps as she raises her shots of liquor. "White toes, stepping on these bitches for my spot / Real Blasian bitch and I whip it a wok." she continues while dancing with snakes.
The London On Da Track-produced track samples Suzanne Vega's 1982 hit, "Tom's Diner". It was part of Saweetie's dual release alongside her "Birthday" featuring YG and Tyga.