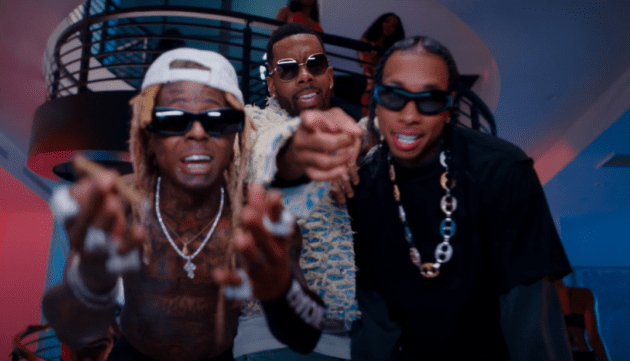 Remix baby.
Mario recently reworked his "Main One" single and added Lil Wayne and Tyga into the mix, and has since released its music video.
Directed by Ben Marc, the R&B singer's in great company at his lavish pad filled with bikini-clad women at the pool.
"Girl, you could be honest with mе / You ain't gotta be toxic with me / You don't need no other options but me," sings Mario later at an evening affair before Tyga and Tune add on their new verses.
"I got two cribs, meet me at the other one / Black, white Maybach and a grey one," boasts T-Raww by his main squeeze, before Weezy takes it downtown with his blunt in hand. "Them pussy lips just need a kiss, that pussycat need tiger stripes / Your pussy looking like a fist, the dick, it like, it like to fight," he raps parading around a crib full of eye-candy.
Mario's "Main One" checks in a month after releasing his initial version featuring Tory Lanez.