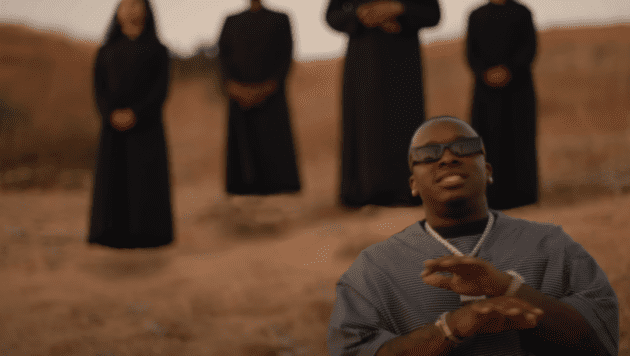 Lonley up top.
A month after Blxst and Remble released their spiritual single, "Child Of God", the pair releases the accompanying music video directed by Mayowa.
Depicted two scenes, the uplifting visual finds the two West Coast artists praising the Lord and overcoming life's obstacles.
"Yeah, and I done seen it all above / The hate, the love, the fake handshakes, the genuine hugs / It is what it is, yeah, it was what it was," Blxst reflects alongside a group of kids and a choir in the hills.
Meanwhile, the clip shifts to a darker side with Remble rapping behind pitched black sky lit in fireworks. "Praise the Lord 'til I lose my voice / Fail to plan and you lose by choice / I let go of the wheel and let him choose my course / Blessings hit me in my face like a two-by-four," he raps.
Produced by Blxst, "Child Of God" is Blxst's first music since his Just For Clarity 2 EP in March. The Los Angeles crooner can also be found on YG and Tyga's "West Coast Weekend".