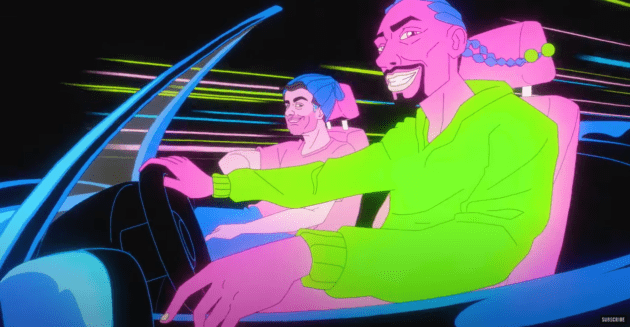 This is just the beginning.
Snoop Dogg and the CEO of digital agency VaynerMedia, Gary Vaynerchuk take it out of this world in the newly released video to their recent single, "Please Take A Step Back".
Accompanied by motivational words from GaryVee, Big Snoop and Gary get animated while bringing their hustling mentality to a futuristic world.
"Translating, educating, financial literacy / I'm speaking facts to you literally," raps the Death Row Records boss while cruising from outer space to digitally enhanced landscape. "Now take a few steps back, adjust your cap / Integrate, calculate 'bout to whip you into shape re-invest in real estate."
"Please Take A Step Back" arrives on the heels of Snoop Dogg's recent feature on Buju Banton's "High Life" on 4/20.