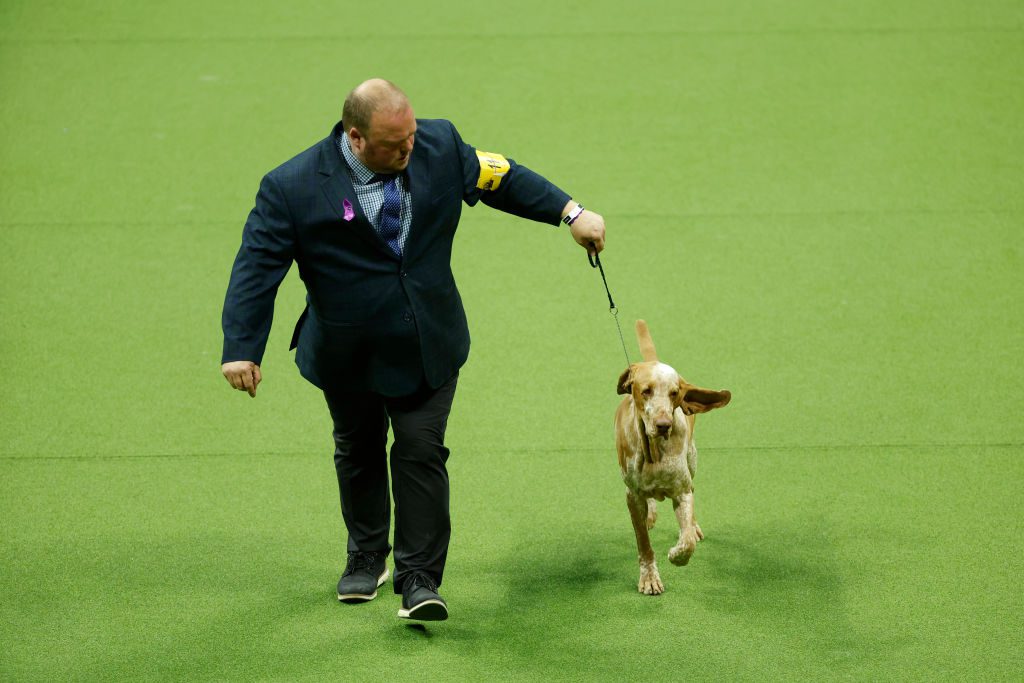 A dog co-owned by country star Tim McGraw won best of breed at the Westminster Kennel Club dog show yesterday, as the Associated Press reports. The dog in question, named Lepshi, is a bracco Italiano, a breed that made its Kennel Club show competition debut this year.
"So proud of Lepshi!! He's always been a winner in our eyes!" McGraw wrote on Instagram. McGraw and his wife Faith Hill own a number of the same breed, including one named Stromboli, which McGraw posted about on his social media a couple years ago.
Congrats to Lepshi! The best-in-show winner this year was a Petit Basset Griffon Vendéen named Buddy Holly.