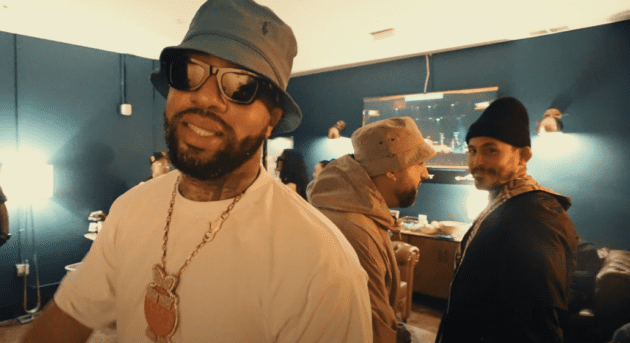 Everybody won't make it in.
Just coming off the release of his Flying High EP, The Alchemist connects with Larry June and Jay Worthy in the project's "Midnight Oil" video.
Courtesy of NewHigh Filmz, the super producer lights up and flexes his lyrical prowess from his lab. "Chasing the paper like it was running from me / I'm in the spot counting hundreds until my thumbs is bloody."
Good Job Larry shows off his ride reminiscing, "Got my feet wet when I was seventeen / First time cruising down the blade was like a movie scene," he raps before World Wide Worthy takes over.
"Church, like I'm the heavenly one / Counting hundreds in a two piece with a top hat like I'm Reverend Run," raps Jay in a backstage room with friends including Big Sean.
"Midnight Oil" is the final track off The Alchemist's 4-track EP, Flying High, also featuring Boldy James, Earl Sweatshirt, Billy Woods, T.F., MIKE, and Sideshow.