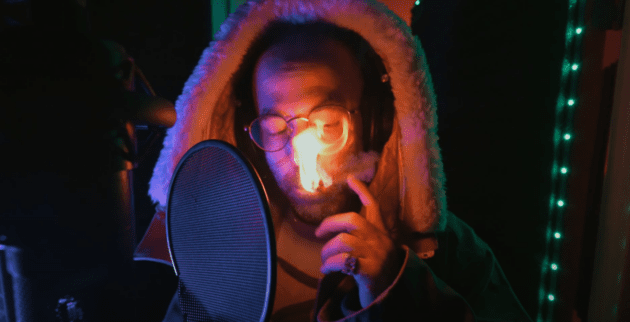 More fire!
The Alchemist fires up the booth and keeps the streets hot in his new video, "Nothing Is Freestyle", directed by New High Filmz.
Over his soul-sampled loop, the Los Angeles-based producer/rapper lights up for the night and delivers a hot verse from a home studio to the L.A. streets.
"It's solidified, I'm gifted / Pass work protected the hard drives encrypted," he raps by a BMW outside of Johnny's Pastrami. He continues, "I told the sample lay on the ground and then I stripped it / Sprinkle magic in the batter before I whipped it."
On November 3, The Alchemist will release his Flying High Vol. 2, the follow-up to June's Flying High EP.