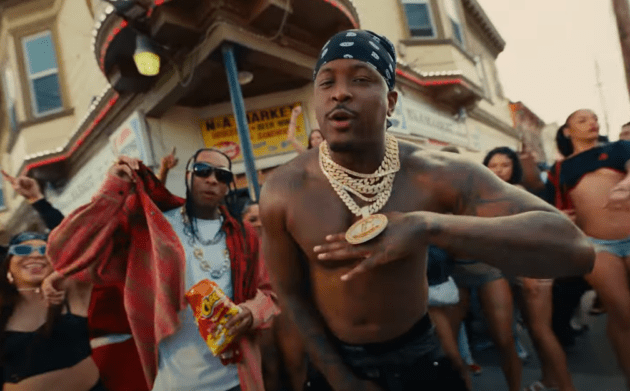 We going Platinum, baby!
Tyga and YG shut the city down in the music video to their brand new single, "Platinum".
Mobbing throughout the streets of The Bay, T-Raww and the 4 Hunnid MC trade boastful bars referencing both their high roller status and their thugged out mentality.
"Lamborghini black, Maybach and a Rari' / Westside shit, might pull up on Harley," raps YG from the middle of the street, before T-Raww adds, "Niggas acting tough / I'ma call bluff / I ain't talking 'bout the DJ, but I had enough" while hanging out the window from the back of a luxury car.
"Platinum" checks in following Tyga and YG's "West Coast Weekend" collaboration featuring Blxst.