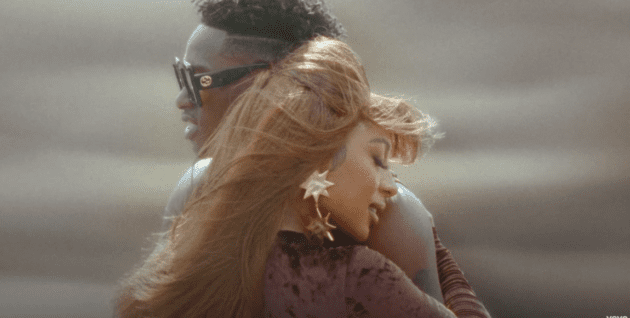 Victoria Monet is back and blazes up with Lucky Daye on their duet, "Smoke", which arrives alongside its music video.
Produced by D'Mile, Tim Suby, and YogiTheProducer, the Bay Area songress and New Orleans crooner bring their steamy love affair out in the desert before Victoria works her moves on a pole.
"You don't even gotta ask, you know I got some / Pre-rolls in the bag, who should I shotgun?" sings Monet from a beach chair, while Lucky fires up the grill. "If you know how to roll then come be my supplier / Up in the clouds, we get high like Mariah," he sings.
"Smoke" is Victoria's first music since her 2021 single "Coastin", while Lucky Daye can be heard on "Careful" off the soundtrack to the motion picture film, Magic Mike's Last Dance.