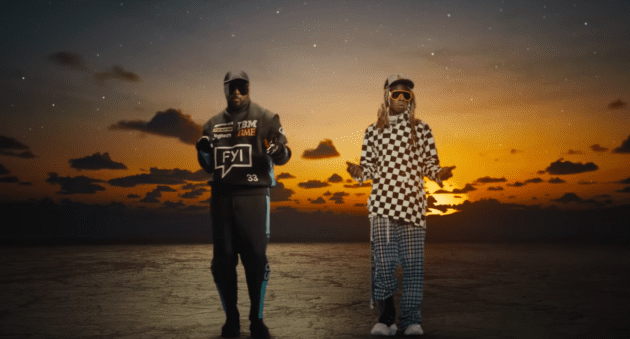 This is The Formula.
will.i.am and Lil Wayne pair up for their new single and video, "The Formula", which both arrive ahead of the Miami Grand Prix.
Anchored by will.i.am, Keith Harris, and John Goldstein's high-octane beat, will and Weezy trade furious bars from a futuristic race track.
"This my recipe, watch me go top speed / Go that full capacity, I got energy," begins the Black Eyed Pea front man before Tunechi whisks by and certifies his greatness. "My ability is zoom through your vicinity / Got 'em braided like Lewis / Got a Mercedes like Lewis, raps Tune. "I ain't in the latest, I'm in the newest / And if I ain't the greatest, tell me, who is?"
Prior to "The Formula", the two previously collaborated in 2011 on Jay Rock's "All My Life (Ghetto)" and again on will.i.am's "Scream & Shout" remix in 2013.
Earlier this year, will.i.am kicked off the new year with his previous release "My Memories", while Lil Wayne, who is fresh off his Something In The Water performance, most recently dropped his new single, "Kant Nobody" featuring the late DMX.