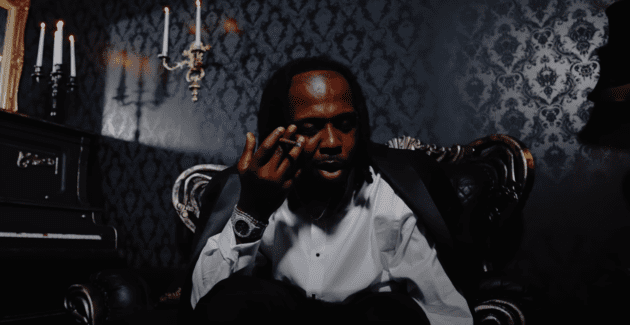 Gee, that's who!
EST Gee's got the world in his hands in his new video, "World Is Yours".
Courtesy of Life In My Environment, the crisp clip finds EST Gee brings a testament of top dog status while cruising in his Rolls Royce and dappered up in a tux at the crib.
"We know who put this shit together, rarely take any credit / I'd rather say nothing than look back in regret when I said it," he raps with a cigar over the John Gotit, FOREVEROLLING, and TyMaz-produced track.
"World Is Yours" is off the new Young Shiners and EST Gee compilation album, Shiners Are Forever, featuring members EST Lil Zoski, EST Marti, EST DonWon, EST SkiMike, EST Lu Mike and outside feature guest Lil Baby who is featured on "100+".