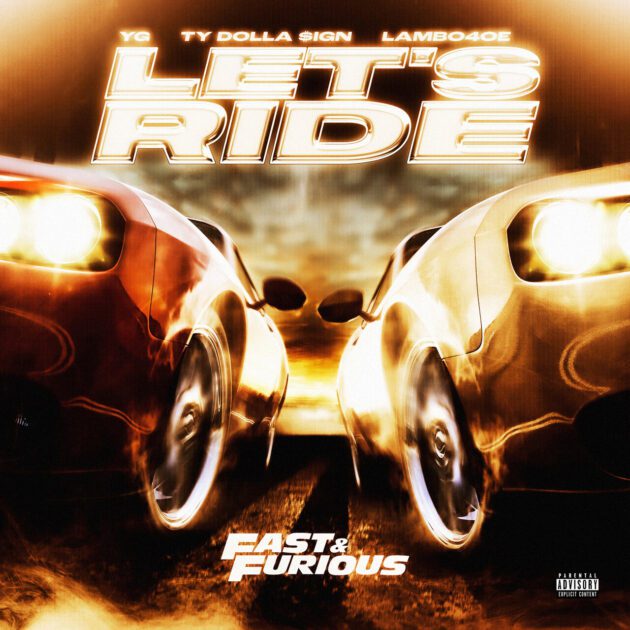 Let's ride, let's ride.
L.A. rappers YG and Lambo4oe floor it on their new track, "Let's Ride" featuring Ty Dolla $ign.
Opened with excerpts of The Notorious B.I.G and Bone Thugs-N-Harmony's classic, "Notorious Thugs"., the West Coast trio bring their high-octane flows over a melodic production.
"On a opp, like a fool, we acting / Round of applause, we clap him," YG raps, before Lambo holds him down. "Talkin' 'bout war, told him, "Ready up" / Whip, I'm riding in fast, I ain't scared of nothing. Meanwhile, Ty Dolla laces the track with the hook. "Keep it on me when I'm riding / It's the gang, if he sliding then I'm sliding," sings the Ty.
"Let's Ride" is off the soundtrack to the motion picture film, Fast X, the tenth installment of the Fast & Furious film series which hits theaters May 23.