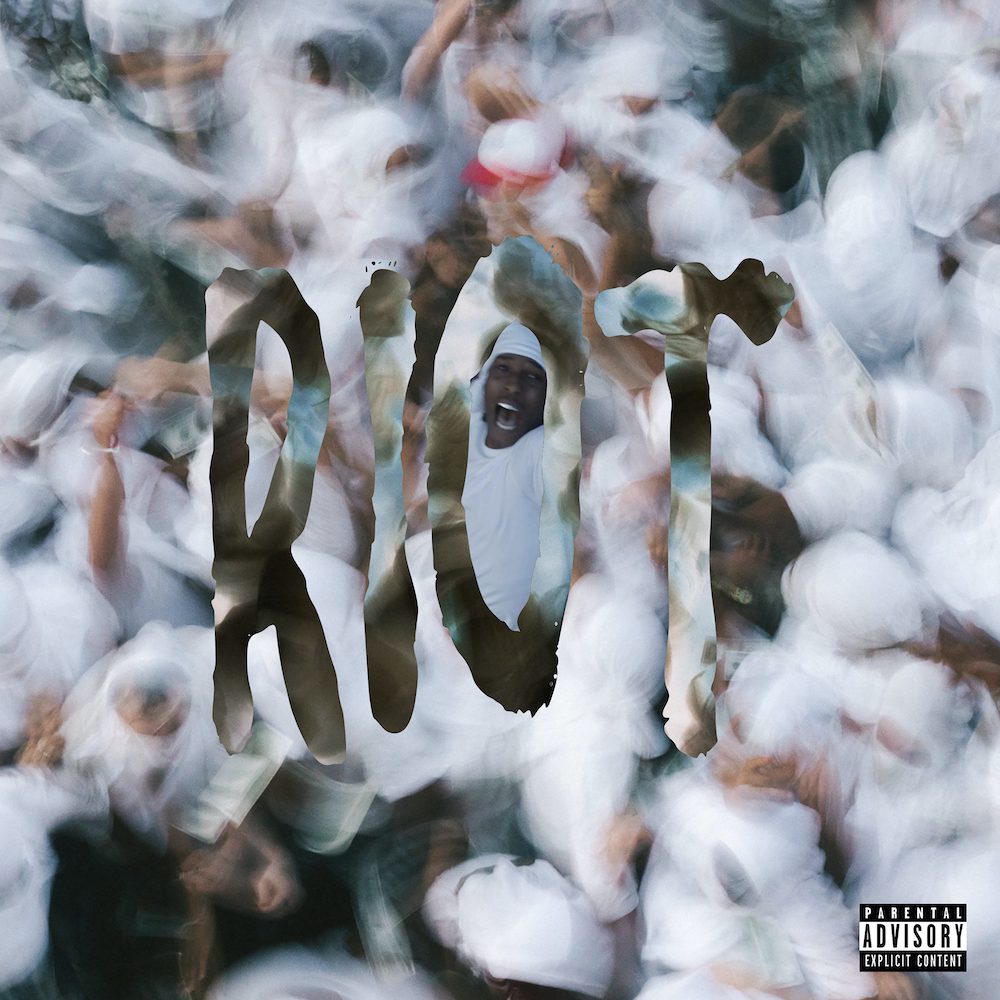 Way back in 2021, A$AP Rocky was talking about his big plans for his next album, the follow-up to 2018's Testing. He was supposedly working on a bunch of tracks with Morrissey. Maybe he still is! Who knows! Rocky's next album hasn't materialized, but he's evidently still a big enough name to headline major rap festivals like Rolling Loud. And as of today, Rocky has a new single out in the world.
A snippet of the new A$AP Rocky single "Riot (Rowdy Pipe'n)" — Rocky's second proper single of 2023, after "Same Problems" — leaked online two years ago. At some point, the song was supposedly going to feature Rocky's regular collaborator Tyler, The Creator, but Tyler's not on the final version. Rocky co-produced the track with Pharrell, and it's a big of a throwback to the foggy, fashion-obsessed raps that Rocky was making when he first arrived.
On "Riot (Rowdy Pipe'n)," Rocky mentions his "wife" a couple of times: "My wife is erotic, I'm smokin' exotic/ My whip is exotic, my crib is a cottage." He's talking about Rihanna, and it could be a sly reference to their marriage rumors. (Rihanna and Rocky have one baby together, with another on the way.) It seems more likely, though, that he means "wife" in the most informal sense. Rocky spends the entire track flexing over reverbed-out horns, and the song gets its title from his recent habit of wearing kilts: "I just bought designer kilts, yeah, I Roddy Pipe it/ I just put some BDs on my whip with lime green pipin'." Listen below.