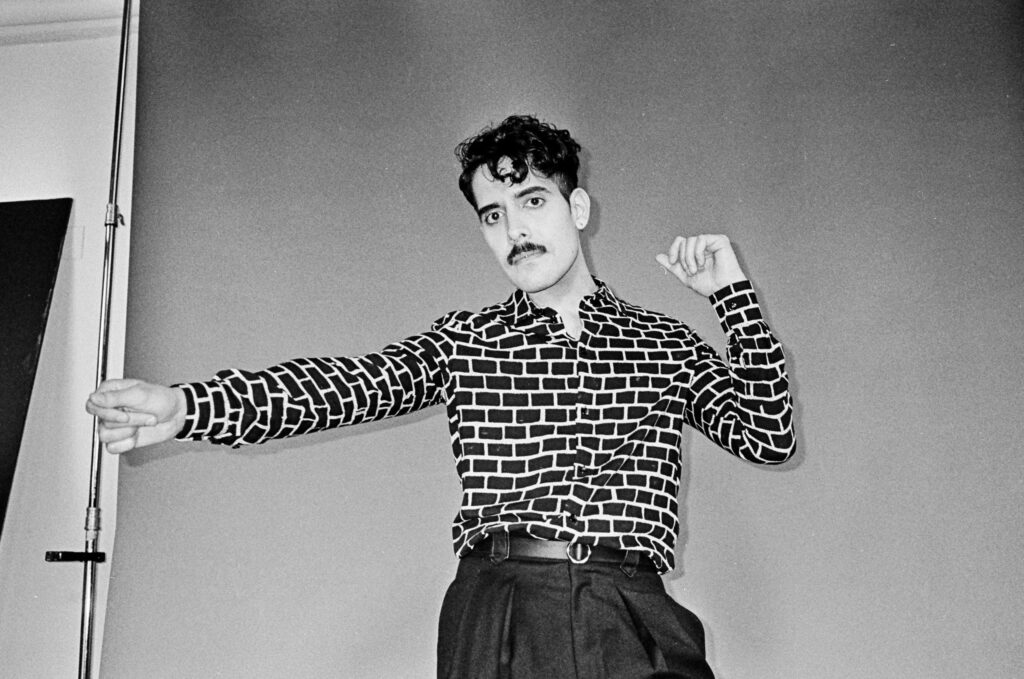 Alan Palomo is almost ready to release World Of Hassle, his first album in eight years and first since he ditched the Neon Indian moniker. We've already heard several singles from the album including "Nudista Mundial," "Stay-At-Home DJ," and "Meutrière." Today he shared two more squelchy synth-funk tracks, "Club People" and "La Madrileña."
Regarding "Club People," Palomo shared this statement:
If I had to pick a song on the record that is most representative of the overall vibe/musical aesthetic I was going for, it'd have to be this one. I was on a Jay McInerney kick and wanted to muse, as his protagonists often do, about the type of people who, when confronted with imminent adulthood, reject its social contract in favor of a nebulous party fog. Club People, if you will.
Hear both songs below.
World Of Hassle is out 9/15 on Mom+Pop.