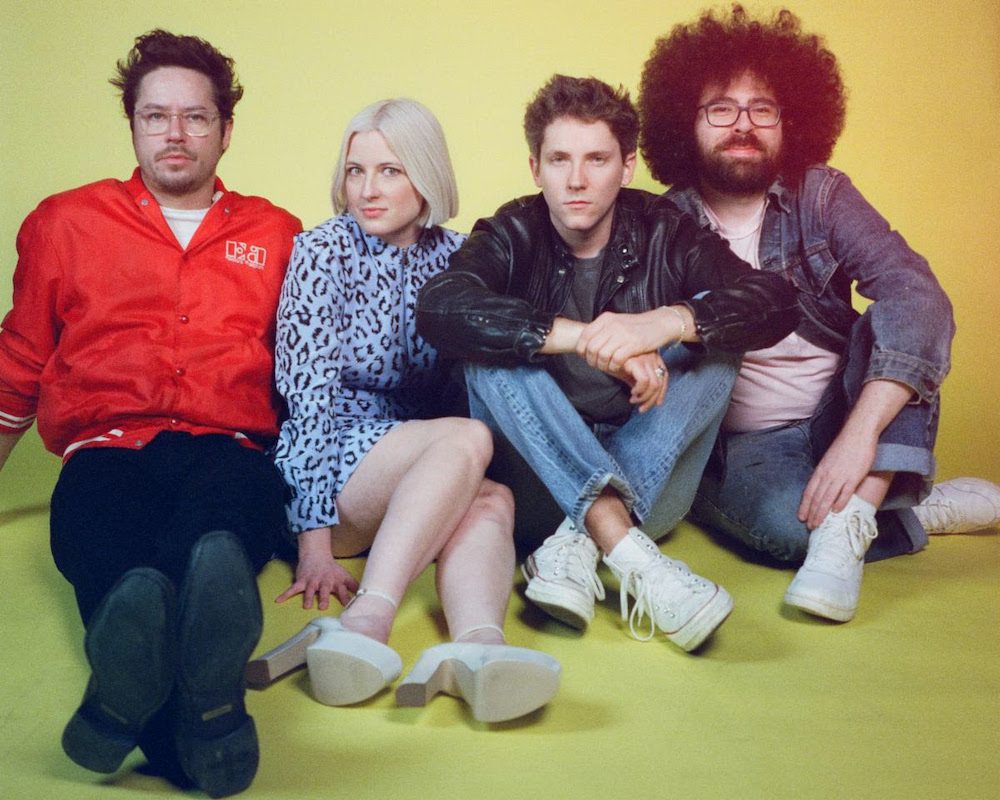 Nashville garage-punkers Be Your Own Pet burned fast and bright. The band got going in 2004, cranked out two albums in quick succession, and then broke up in 2008. Now, they're back. Last year, Be Your Own Pet played their first live shows in 14 years, and by all accounts, they're still a fiery force onstage. Later this summer, they'll release their third LP Mommy. We've posted the early tracks "Hand Grenade" and "Worship The Whip," and now they've dropped a third single on us.
Be Your Own Pet's new song "Goodtime!" is a revved-up rocker about the sudden terror of realizing that you're an adult with two kids and a mortgage, that everyone is running around and having fun without you. The song has a ton of charged-up energy and a lot of big hooks. It's also got a video, from director Luigi Sibona, that shows Be Your Own Pet playing some wild live shows — proof that they can create their own fun.
In a press release, BYOP singer Jemina Pearl says, "The older you get, the more responsibility and compromise, the more people that depend on you — but there's always a little bit of missing the freedom from when you're younger." I know that's right. Check out the "Goodtime!" video below.
Mommy is out 8/25 on Third Man Records.