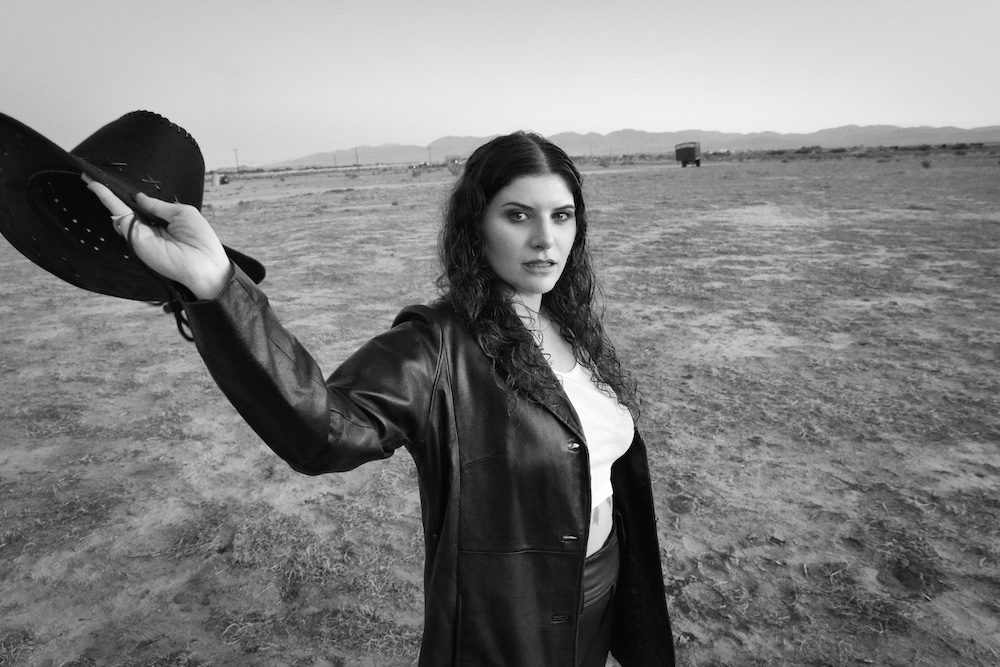 Mazels are in order for Bethany Cosentino. Not only did the (former) Best Coast singer recently get engaged in a parking lot, but at the end of July she'll release her debut solo album, Natural Disaster. We've already heard early singles "It's Fine" and "Easy," and now Cosentino is sharing a third album preview called "For A Moment."
"The idea for 'For A Moment' came to me one morning on a writing trip to Nashville," Cosentino says about this track, which features backing vocals by co-writers Madi Diaz, Kate York, and Sarah Buxton.
"After waking up to the tragic news of an acquaintance's partner's sudden death, I was laying in bed thinking about how quickly it can all be gone, and how important it is to lean into love and vulnerability while we're here. As the world changes, moments of joy mean more now than ever before, even if they only last for a moment. I brought the idea to Kate York, Madi Diaz and Sarah Buxton, and the magic of collaboration and songwriting just flowed. I knew I wanted this to be a beautifully lush song filled with mandolin, pedal steel and huge harmonies. It's also a song that really allowed me to play with my range as a singer. No holding back on this one, literally and figuratively."
Listen to "For A Moment" below.
the best guy in the world asked me to marry him at the best mall in the world 🥹💍 #genxfiance pic.twitter.com/BgtYlgc59q

— Bethany Cosentino (@BethanyCoast) June 23, 2023
Natural Disaster is out 7/28 on Concord.