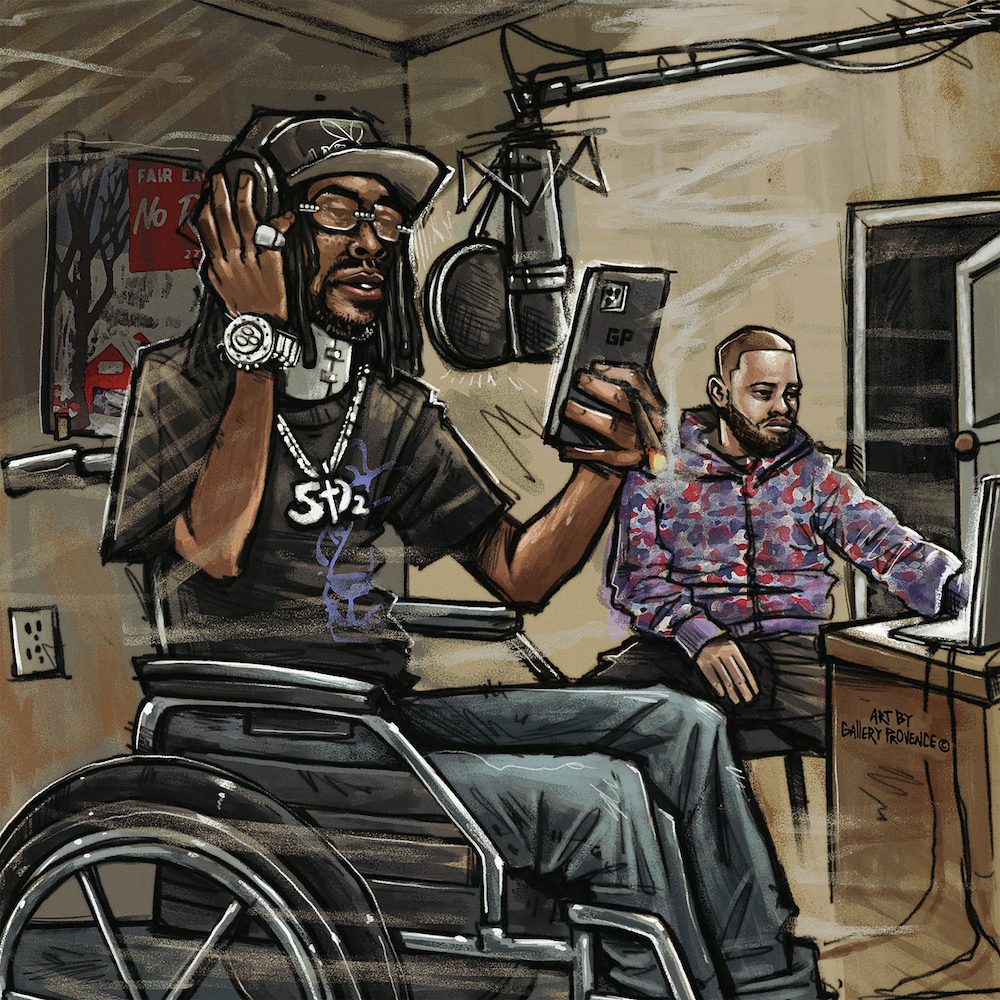 At the beginning of this year, the endlessly prolific Detroit rap great Boldy James was severely injured in a car accident; Indiana Jones, his excellent album with the producer RichGains, came out a few days later. Stereogum interviewed Boldy James after his accident, but he didn't say too much about his condition. He says a lot more about it on "Brand New Chanel Kicks," his new track with producer Nicholas Craven.
Boldy James has released a bit of music since his accident — the Prisoner Of Circumstance EP, an appearance on the Alchemist's Flying High — but he's been a lot quieter than he was before he got hurt. Boldy and the Montreal producer Nicholas Craven released their album Fair Exchange No Robbery last year, and it was one of the best things Boldy made during his insane run. Today, Craven announces that they've got a new collaboration called Penalty Of Leadership on the way, and he's shared a song that Boldy recorded immediately after leaving the hospital.
Nicholas Craven says that Boldy recorded "Brand New Chanel Kicks" in a neck brace and wheelchair. Over Craven's contemplative beat, Boldy's got multiple lyrics about his recovery: "Stood up out my wheelchair in brand new Chanel kicks/ Only gang member never had to do a jail stint," "Three weeks ago was paralyzed/ My peoples all was terrified/ Been had a blue check, but in the streets you know I'm verified/ Got a sale for two P's of powder and a brick in the Cherokee/ Right after I do these three hours of physical therapy." On the outro, Boldy says, "Screws and rods all in my shit. I couldn't do nothin', I couldn't even move my motherfuckin' toes." Listen below.
Penalty Of Leadership doesn't have a release date yet, but I can't wait to hear it.