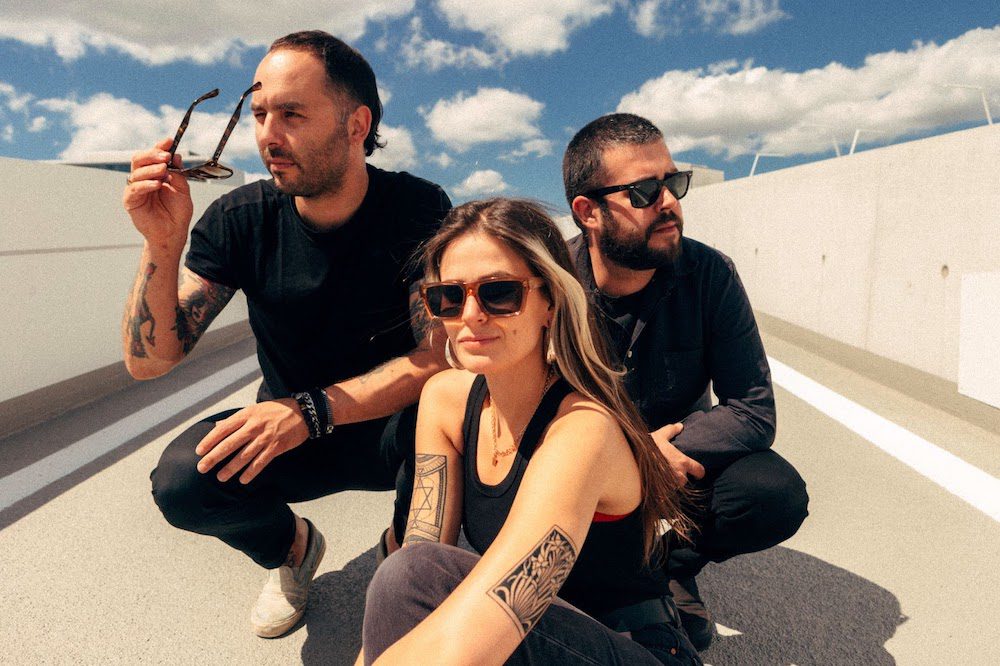 One year ago, the Belgian power trio Brutus came roaring back with Unison Life, another album of epic and pulverizing hard rock. Today, as a nice little surprise, they've announced a 2024 North American tour and dropped a new single called "Love Won't Hide The Ugliness." It's got Stefanie Mannaerts wailing over crashing chords, and it sounds huge.
Here's what Stefanie Mannaerts says about the song:
We are very happy we can release this now, after such a crazy year on the road. "Love Won't Hide The Ugliness" has always been one of my favorite songs when we were writing the album. The song is about how love can cloud judgment and make it difficult to remain impartial. It can cause people to blindly follow others and lose their own sense of beauty. In the worst case, it can lead to self-destruction and damage relationships.
Below, check out Brutus' video for "Love Won't Hide The Ugliness," which they filmed in their Ghent hometown, and the band's tour dates.
TOUR DATES:
3/21 – Santa Cruz, CA @ The Catalyst
3/22 – Berkeley, CA @ Cornerstone Berkeley
3/23 – Los Angeles, CA @ The Roxy
3/24 – Santa Ana, CA @ The Observatory, Constellation Room
3/26 – Phoenix, AX @ The Rebel Lounge
3/27 – Albuquerque, NM @ LaunchPad
3/29 – Austin, TX @ Parish
3/30 – Houston, TX @ White Oak Music Hall, Upstairs
3/31 – Dallas, TX @ Club Dada
4/02 – Denver, CO @ Marquis
4/03 – Salt Lake City, UT @ Urban Lounge
4/05 – Portland, OR @ Mississippi Studios
4/06 – Vancouver, BC @ The Pearl
4/07 – Seattle, WA @ Neumos