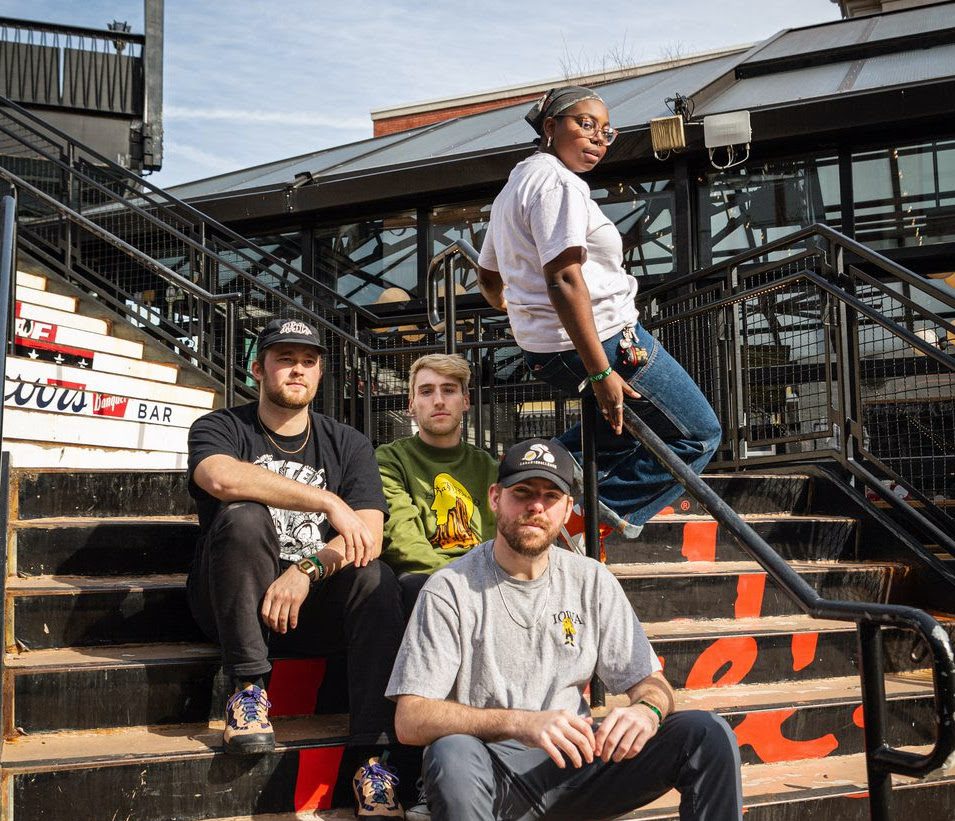 Next month, the seriously kickass Chicago hardcore band Buggin will release their full-length debut Concrete Cowboys, and we've already posted their early songs "All Eyes On You" and "Not Yours." Those tracks show just how forceful and serious Buggin can be. But Buggin can also write a one-minute rage-out about going to 7-11 to buy chips, and they prove it on the new song "Snack Run."
Hardcore bands never write songs like "Snack Run" anymore! Everyone's so serious all the time! "Snack Run," by contrast, is supreme silliness, the kind of thing that an '80s hardcore band might've done. (Murphy's Law's "Quest For Herb" is my immediate reference point here.) The song rocks, too. Bandleader Bryanna Bennett directed the video, which is 67 seconds long but which still has time for a discussion of the merits of Skittles. (Skittles, for the record, are amazing.) Various band members jam Doritos and Cheetos into their faces, and members of Scowl and Zulu show up for cameos. Check it out below.
Concrete Cowboys is out 6/2 on Flatspot Records.