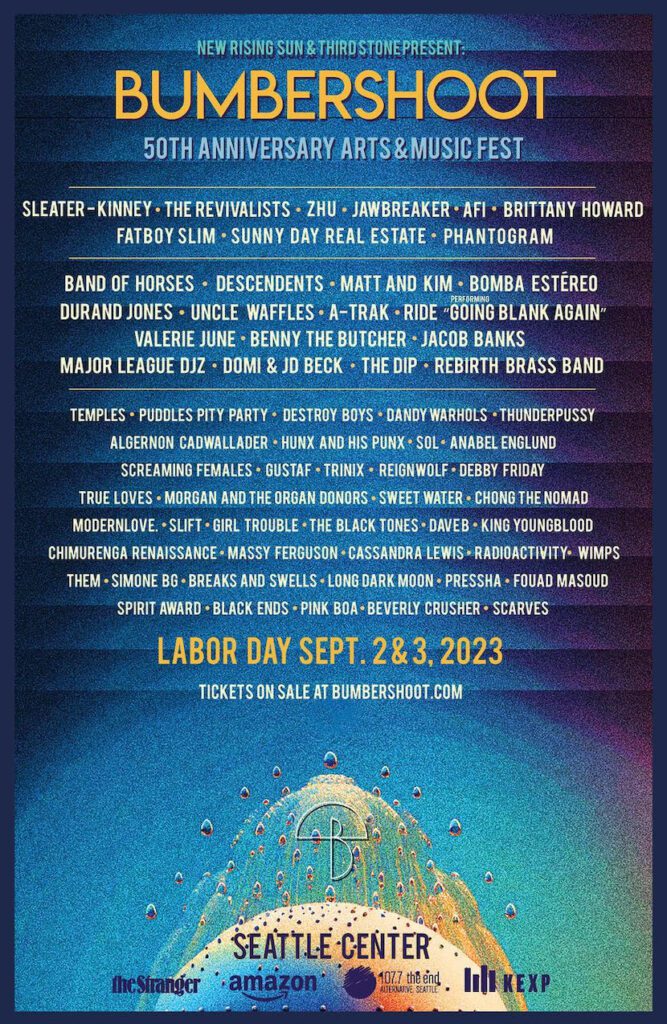 The Seattle festival Bumbershoot is celebrating its 50th anniversary later this year with a lineup that includes Sleater-Kinney, the Revivalists, ZHU, Jawbreaker, AFI, Brittany Howard, Fatboy Slim, Sunny Day Real Estate, Phantogram, and more. It'll take place at the Seattle Center over Labor Day Weekend on September 2 and 3.
Also playing this year's festival is Band Of Horses, Descendents, Matt And Kim, Bomba Estéreo, Durand Jones, Uncle Waffles, A-Trak, Ride (performing all of Going Blank Again), Valerie June, Benny The Butcher, Jacob Banks, Major Leage DJZ, Domi & JD Beck, the Dip, the Rebirth Brass Band, Temples, Dandy Warhols, Algernon Cadwallader, Hunx And His Punx, Screaming Females, Debby Friday, and more.
Tickets for Bumbershoot 2023 are on sale now — more details here.