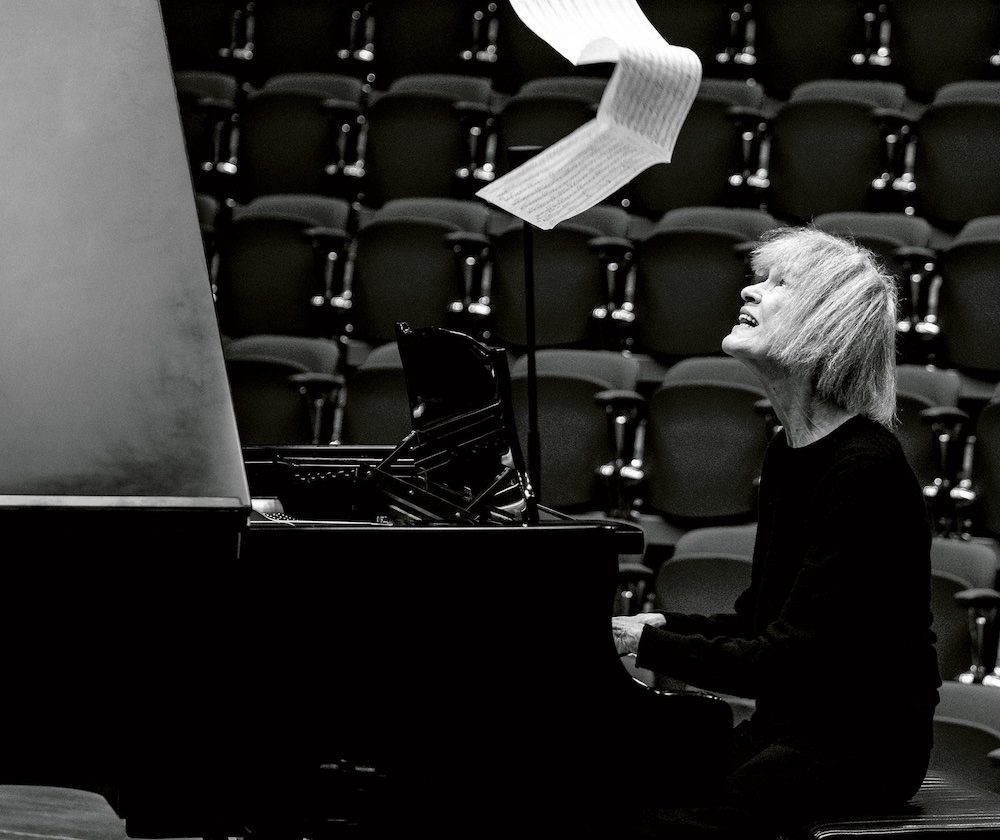 Carla Bley has died at 87. As The New York Times reports, the influential jazz composer, arranger, and pianist passed away at her home in upstate New York due to complications with brain cancer.
Bley was born Lovella May Borg in Oakland, California on May 11, 1936. She moved to New York City when she was 17 and met pianist Paul Bley while working as a cigarette girl at the legendary jazz club Birdland. They married; her first compositions were released on Bley's albums, and works she wrote were also performed by George Russell and Jimmy Giuffre. Though she eventually separated from Bley, she kept his last name and started making a name for herself as a wildly inventive composer.
In 1965, she founded what would become known as the Jazz Composer's Orchestra with her second husband, the trumpeter Michael Mantler. Vibraphonist Gary Burton recorded Bley's work for A Genuine Tong Funeral, and she helped arrange music for Charlie Haden's Liberation Music Orchestra in 1969.
In 1971, she released what is generally regarded as her magnum opus, the jazz opera Escalator Over The Hill. Bley arranged and composed the ambitious triple album, Mantler produced, and the Canadian poet Paul Haines (father of Metric's Emily) wrote the libretto. Escalator Over The Hill also featured vocal contributions from Warhol superstar Viva, Cream's Jack Bruce, and a young Linda Ronstadt.
Bley and Mantler formed another label, Watt, in 1972, through which Bley released most of her many albums and collaborations over the next decades. Bley continued working with Mantler through the early '80s; starting in 1985, she began working with bassist Steve Swallow. Over the past decade, she put out a series of albums with Swallow and Andy Sheppard for ECM: Trios in 2013, Andando el Tiempo in 2015, and Life Goes On in 2020. In 2015, she was recognized as a National Endowment For The Arts Jazz Master.