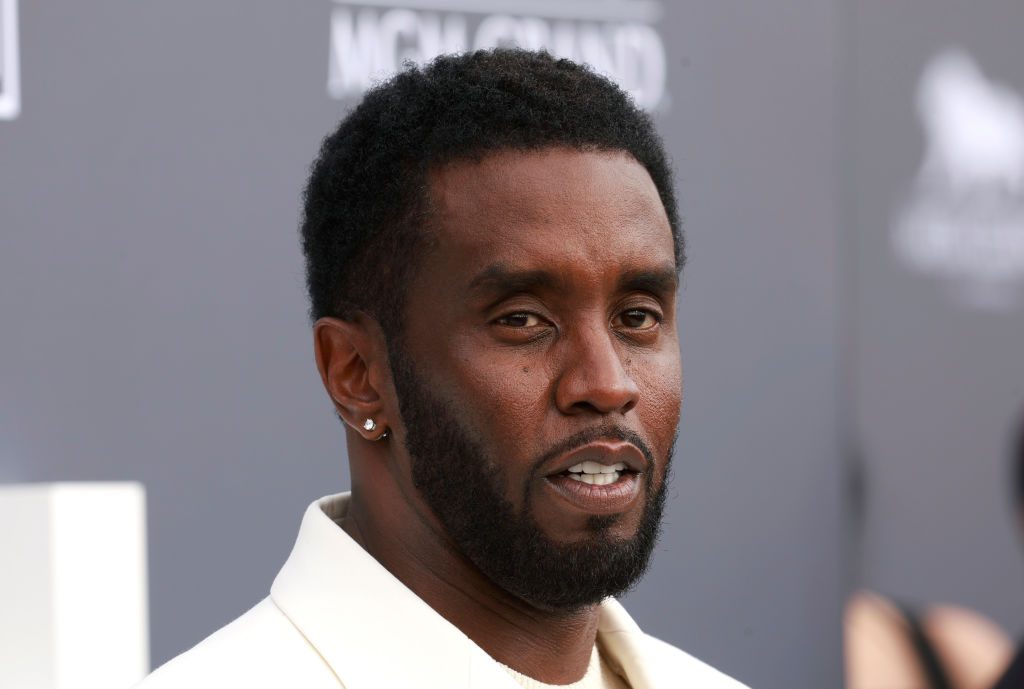 Cassie has sued Sean "Diddy" Combs for rape and repeated physical abuse. As The New York Times reports, a lawsuit was filed in Manhattan's Federal District Court on Thursday alleging a pattern of abusive behavior that started when Cassie, birth name Casandra Ventura, first met Combs in 2005, when she was 19. "After years in silence and darkness," Ventura shared in a statement to the Times. "I am finally ready to tell my story, and to speak up on behalf of myself and for the benefit of other women who face violence and abuse in their relationships."
The suit alleges a long-standing pattern of physical and emotional abuse. After meeting Combs, Cassie was signed to his label Bad Boy Records, which released her sole album in 2006. The suit states that not long after, Combs controlled every aspect of her life, including her housing and her career, and supplied her with "copious amounts of drugs," urging her to take them. The suit says that Combs beat Ventura "multiple times per year."
Among the claims recounted in the suit include an incident in 2009 when, after Combs saw Ventura speaking to a talent agent, he "pushed her into a car and kicked her repeatedly in the face, making her bleed." Another incident, in 2012, happened when she was romantically linked to Kid Cudi; Combs allegedly told Ventura that he would blow up Cudi's car, and not long after Cudi's car exploded in his driveway. (A spokesperson for Cudi told the Times: "This is all true.") In 2016, Ventura claims that Combs punched her in the face at a Los Angeles hotel; when she tried to leave the room after he fell asleep, he followed her into the hallway and threw glass vases at her. The suit states that Combs paid the hotel $50,000 to procure security camera footage of the incident.
The lawsuit claims that, a few years into their relationship, he began forcing Ventura "to engage in a fantasy of his called 'voyeurism,'" and coerced her into having sex with male sex workers while Combs watched and filmed the intercourse. Ventura's lawsuit details a number of other incidents that portray Combs as a violent person who made her fear for her life. "Ms. Ventura felt that saying 'no' to Mr. Combs would cost her something — her family, her friends, her career, or even her life," the suit reads.
In 2018, near the end of their relationship, the suit states that Combs forced himself into Ventura's apartment and raped her, though she "repeatedly said 'no' and tried to push him away." It was after this incident that Ventura left him permanently — she married personal trainer Alex Fine in 2019.
"Combs vehemently denies these offensive and outrageous allegations," Ben Brafman, a lawyer representing Combs, told the Times: "For the past six months, Mr. Combs has been subjected to Ms. Ventura's persistent demand of $30 million, under the threat of writing a damaging book about their relationship, which was unequivocally rejected as blatant blackmail. Despite withdrawing her initial threat, Ms. Ventura has now resorted to filing a lawsuit riddled with baseless and outrageous lies, aiming to tarnish Mr. Combs's reputation and seeking a payday."
Douglas Wigdor, a lawyer representing Ventura, said: "Mr. Combs offered Ms. Ventura eight figures to silence her and prevent the filing of this lawsuit. She rejected his efforts."
If you or someone you know is undergoing sexual abuse, please visit rainn.org or contact the National Sexual Assault Helpline at 1-800-656-4673.