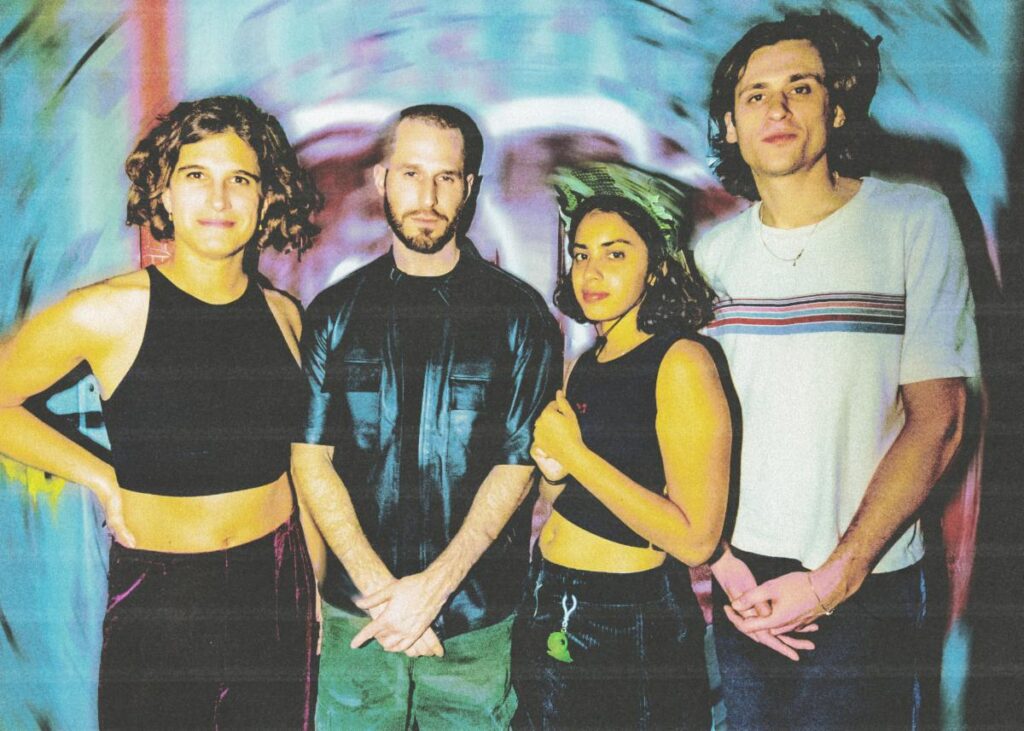 Before today, the New York indie band Crumb hadn't released a song in two years. That changes with "Crushxd," a hallucinatory new track that reminds me a bit of Broadcast and Men I Trust. Produced by Jonathan Rado and Johnscott, the song is inspired by an incident that haunted Crumb's first big US tour in 2018.
As the band explains:
We were beginning to write the instrumental to a new song and started playing it live every night. It didn't have any words yet, just a nice techno groove. On our way to one of those shows, a little turtle appeared out of nowhere and crossed in front of our car – it was crushed instantly. After that experience, Lila wrote the words to the song. The song is a celebration of the turtle's life, honoring its long n beautiful journey on the road up until its tragic death. LONG LIVE TURTLE.
Listen below.
TOUR DATES:
04/25 – Dallas, TX @ Granada Theater
04/26 – Houston, TX @ Warehouse Live
04/27 – McAllen, TX @ Cine El Rey (Sold Out)
04/28 – Austin, TX @ Austin Psych Fest
05/02 – El Paso, TX @ Lowbrow Palace
05/03 – Phoenix, AZ @ The Van Buren
05/05 – San Diego, CA @ House of Blues (Sold Out)
05/06 – Los Angeles, CA @ The NOVO
05/07 – Santa Ana, CA @ Observatory (Sold Out)
05/09 – San Francisco, CA @ The Independent (Sold Out)
05/10 – Santa Cruz, CA @ Catalyst
05/11 – Roseville, CA @ Goldfield Trading Post Roseville
05/12 – Salt Lake City, UT @ Kilby Block 2023
08/11 – San Francisco, CA @ Outside Lands Festival 2023