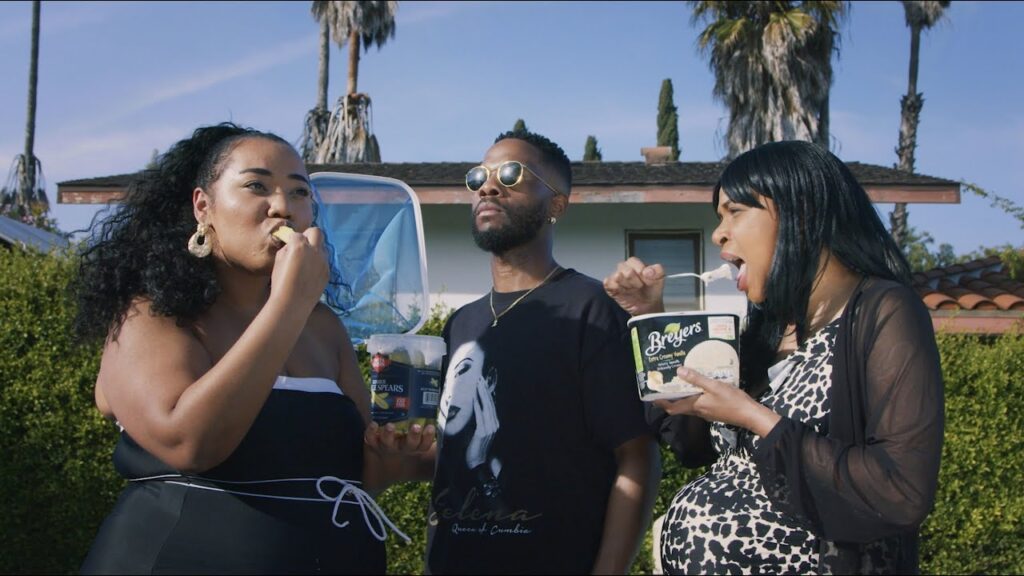 For his new album I Will Make A Baby In This Damn Economy, Houston rapper Fat Tony teamed up with the Los Angeles producer Taydex. They shared a pair of singles from the album last month, and today they're back with its closest thing to a title track. "Make A Baby" matches funky bass with a skittering beat that rides the line between West Coast rap and experimental electronics. "I did 23 & Me back in May/ Found out I'm predominantly African in my DNA," Tony raps. "Since that day, my spirit been tryin' me/ It wants to impregnate five women and start a dynasty."
Tony's statement on the song:
My inspiration was the production of Bad Boy Records' songs in the late 90s; that jiggy sound. The Diddy and Mase song "Been Around the World" (Remix) with Carl Thomas was my guide for this song. I love how Carl adlibs vocals throughout their entire song, so I had the same thing done for this track. The Prince song "Let's Have a Baby" was a big inspiration for me too.
In director Jimmy Whispers' "Make A Baby" video, Tony kicks it by the pool with some pregnant women. Watch below.
I Will Make A Baby In This Damn Economy is out 8/25 via Carpark.