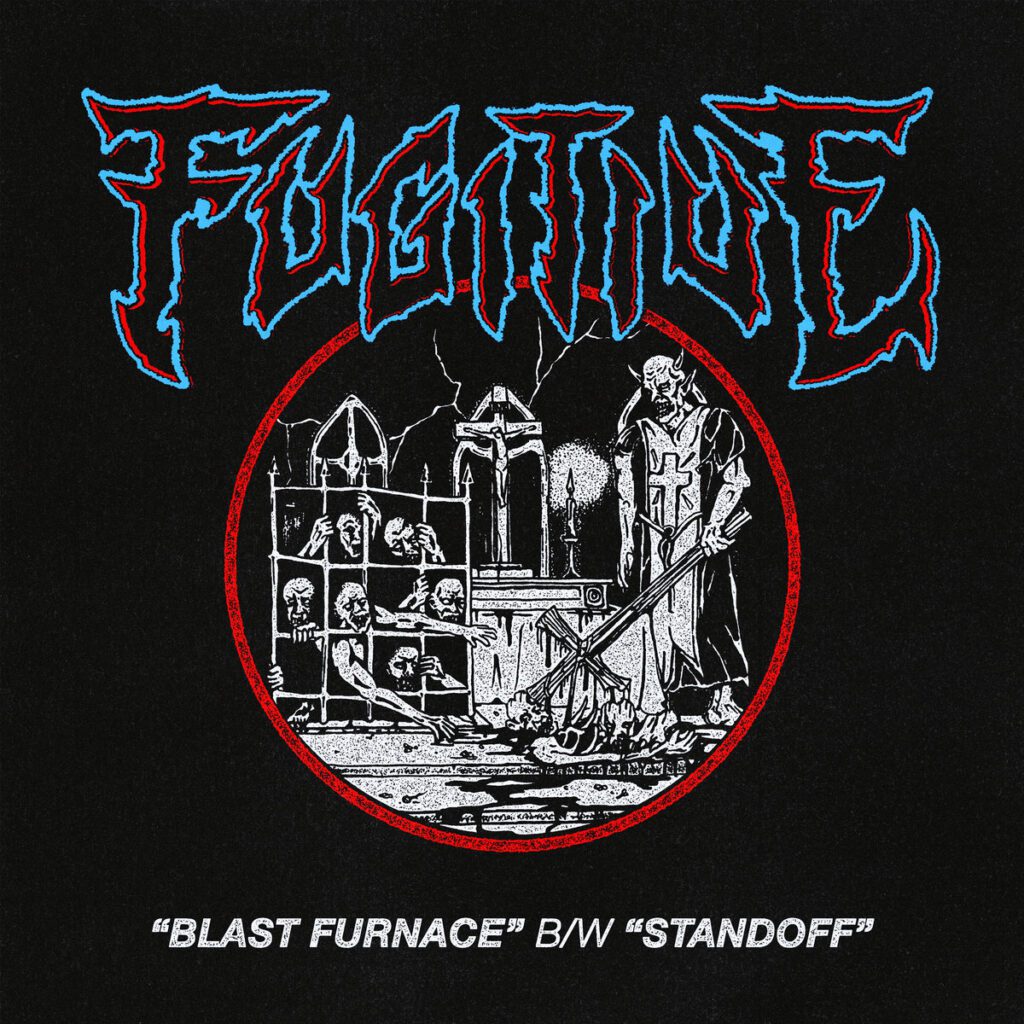 As the world continues to mourn the late Power Trip frontman Riley Gale, another member of Gale's band has a whole new thing going. Last year, master shredder Blake Ibanez formed a new band called Fugitive, recruiting members from fellow Texan hardcore and metal bands like Creeping Death, Skourge, and Impalers. Fugitive released their furious debut EP Maniac last year, and while nothing is ever going to replace Power Trip, that record definitely kicks ass in some of the same ways. Fugitive also quickly established themselves as a beast of a live act, and they've got a debut album in the works. Today, we get two new rippers.
We don't know whether Fugitive's new songs are set to appear on the band's incoming debut LP or whether they'll just live forever as a standalone two-sided single. We do, however know, that both songs are absolute headbangers. On "Blast Furnace" and "Standoff," Fugitive continue to play '80s-style crossover thrash with present-day hardcore intensity. The riffs here are absolutely spectacular, and the raw, dry production gives the songs an added sense of frantic intensity. "Blast Furnace" is the immediate standout on first listen, but both of these tracks knee you in the jawbone hard enough to make your teeth click and your eyes water. Experience them for yourself below.
"Blast Furnace" b/w "Standoff" is out now and available at Bandcamp.