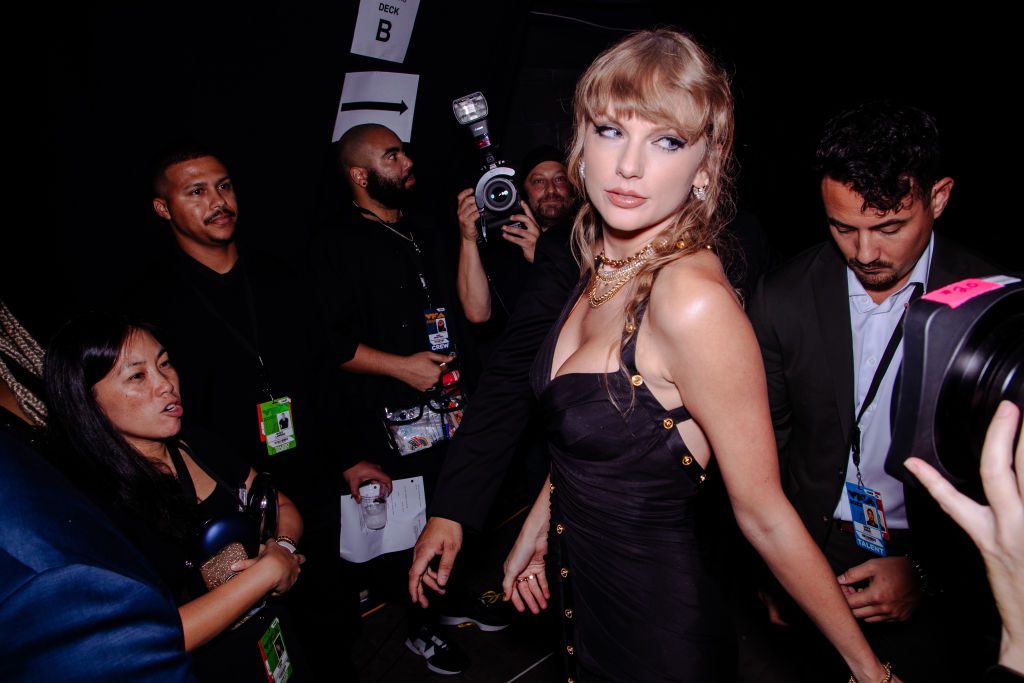 For the past 20 or so hours, Taylor Swift fans have been in a puzzle-solving frenzy. Yesterday, Swift posted a cryptic message to her social media accounts referencing "Blank Space": "You can tell me when the *search* is over… if the high was worth the pain." It turned out that, ahead of the release of 1989 (Taylor's Version), Swift had partnered with Google to reveal the names of (most) of the vault tracks that will accompany the album. The catch? Fans would have to solve 33 million word puzzles first.
As the search engine explained:
Calling all Swifties!

Love's a game — and so is our latest easter egg in Search. Wanna play? Here's how it works:

Search for "Taylor Swift" in the Blank Space (ahem, a Search bar). Click on the blue vault and solve one of the word puzzles. It may take a second, since there are 89 puzzles to get through (a la "1989 (Taylor's Version)") — don't say we didn't warn ya! But nothing lasts forever. You'll be helping Swifties around the world get out of the woods (or unlock the vault) as everyone collectively solves 33 million puzzles. And that's how it works, that's how you get the vault track titles!

Dying to see how this one ends? We promise that the wait isn't gonna be forever, but the prize will definitely be worth the pain. Cause darling, we're a Swiftie dressed like a search engine.
Not surprisingly, it did not take long. Not even a day after Swift announced the challenge, all 33 million puzzles have been solved — and in the process, Google even briefly crashed. The names of the four vault tracks revealed are: "Is It Over Now?," "Now That We Don't Talk," "Say Don't Go," and "Suburban Legends." There's still one more vault track title that has yet to be revealed, plus a Target-exclusive one that is to be announced — maybe she's saving one for Bing?
1989 (Taylor's Version will be out on 10/27 via Republic.
Swifties, the vault is jammed! But don't worry, there are no blank spaces inside. We're in our fix-it era and will be out of the woods soon 🩵 https://t.co/2Ija1pbnnf

— Google (@Google) September 19, 2023
UPDATE: A fifth Vault track is called "'Slut!'"
It's a new soundtrack 🩵 Here are the back covers and vault track titles for 1989 (my version) I can't wait for this one to be out, seriously. Thank you for playing along, sleuthing, puzzling and making these reveals so much chaotic fun (which is the best kind of fun, after all… pic.twitter.com/s3QrxGpXhP

— Taylor Swift (@taylorswift13) September 20, 2023