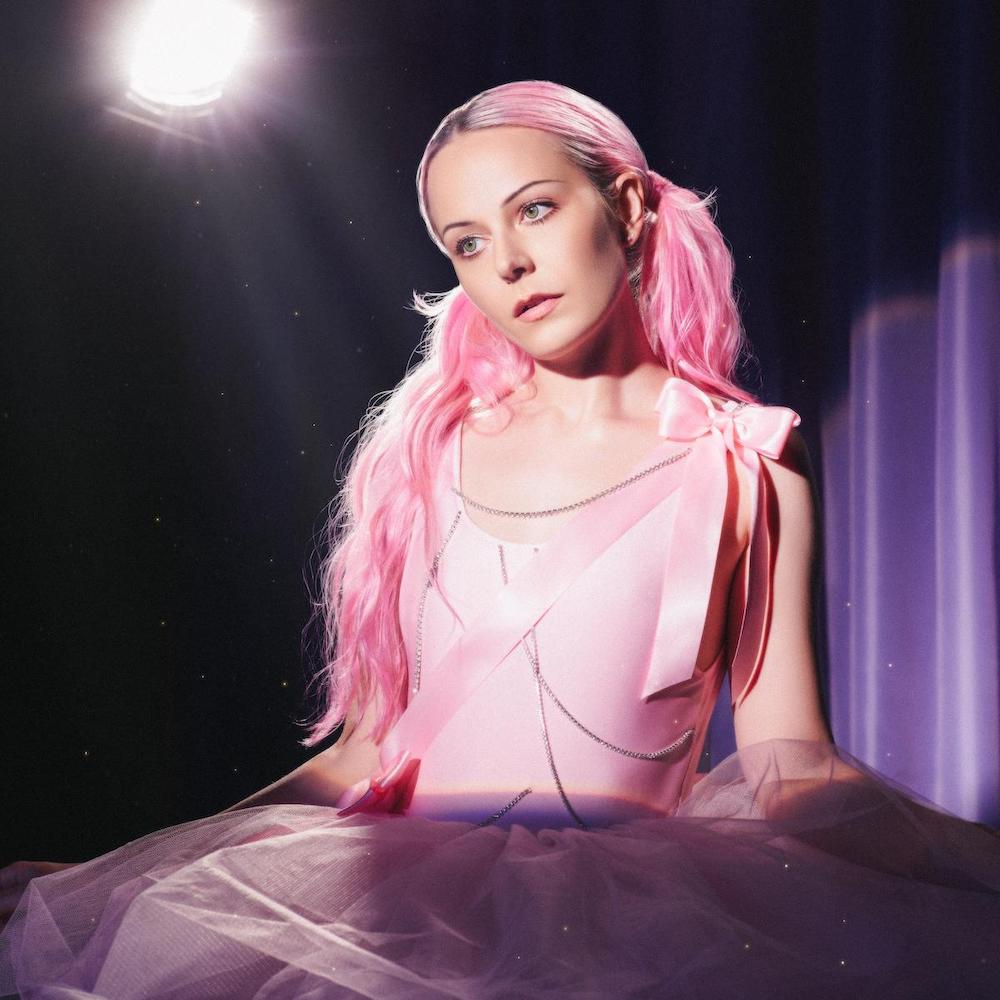 Last month, PC Music pop tinkerer Hannah Diamond released a new single called "Affirmations," which followed last year's one-off "Staring At The Ceiling." Now, Diamond has announced a sophomore album, (following the 2019 debut Reflections), coming in October. She's also sharing the record's title track, which has a video directed by Christopher Tym.
"Pop music is this magical form of communication to me," Diamond says of her latest single. "It has the power to transform ephemeral things into tangible worlds and help it take on other forms and become expansive. That's why 'Perfect Picture' became the album title track. It really does feel like it captures me. Not just one side of me but all the many layers that make up who I am at my core."
Speaking about the "Perfect Picture" video, director Christopher Tym says: "I took the analogy of the spinning ballerina in the music box, this iconic perfect figure that is forever framed and began wondering how she could bend the rules and take charge of her own representation. It became this dance between Hannah and the camera that begins formally but ends up spinning on all axes, warping the frame and renegotiating the relationship between the person and the image."
Diamond adds about the filming process: "I wanted to do a one take video because it's easy to make things perfect with lots of editing, but maybe in trying so hard to create perfection you can miss the moments of something magic that can happen when you let go of control."
Watch and listen to "Perfect Picture" below.
TRACKLIST:
01 "Perfect Picture"
02 "Affirmations"
03 "Poster Girl"
04 "Want You To Know"
05 "Impossible"
06 "Flashback"
07 "No FX"
08 "Lip Sync"
09 "Staring At The Ceiling"
10 "Twisted"
11 "Divisible By Two"
12 "Unbreakable"
TOUR DATES:
10/13 – Montreal, QC @ Bar Le Ritz PDB
10/14 – Brooklyn, NY @ Elsewhere – Zone One [SOLD OUT]
10/15 – Brooklyn, NY @ Elsewhere – Zone One [SOLD OUT]
10/17 – Los Angeles, CA @ Moroccan Lounge
10/18 – Los Angeles, CA @ Moroccan Lounge [SOLD OUT]
10/20 – San Francisco, CA @ Rickshaw Stop
11/28 – Paris, FR @ Le Petit Bain
12/01 – Antwerp, BE @ Trix
12/05 – London, UK @ Heaven
Perfect Picture is out 10/6 via PC Music. Pre-order it here.