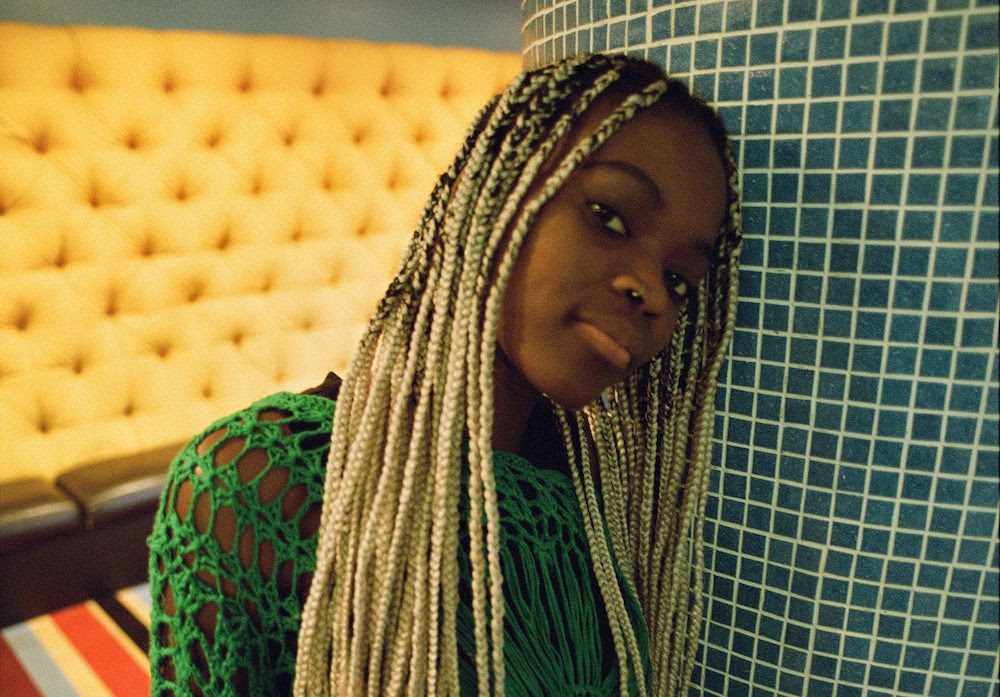 We're one month away from the release of Aperture, the debut album from the New York-via-Texas singer and songwriter Hannah Jadagu. She's already shared the early tracks "Say It Now," "What You Did," and "Warning Sign." Today, Jadagu follows those tracks with the warm, loving "Admit It."
"Admit It" is a twinkling, sighing DIY synthpop that Hannah Jadagu wrote for her sister. On the track, Jadagu sings about trying to repair a relationship after being too remote for too long: "Hate that you think that I would just ignore you/ A second to breathe will get me back in tune." In a press release, Jadagu says:
"Admit It" is centered around being there for someone you typically lean on. It's about the value of a certain strength and support that can come from family. I wanted that same idea to come across in the production of the song, which is inspired by the music I listened to during my childhood.
Check out the Sterling Smith-directed "Admit It" video below.
Aperture is out 5/19 on Sub Pop.