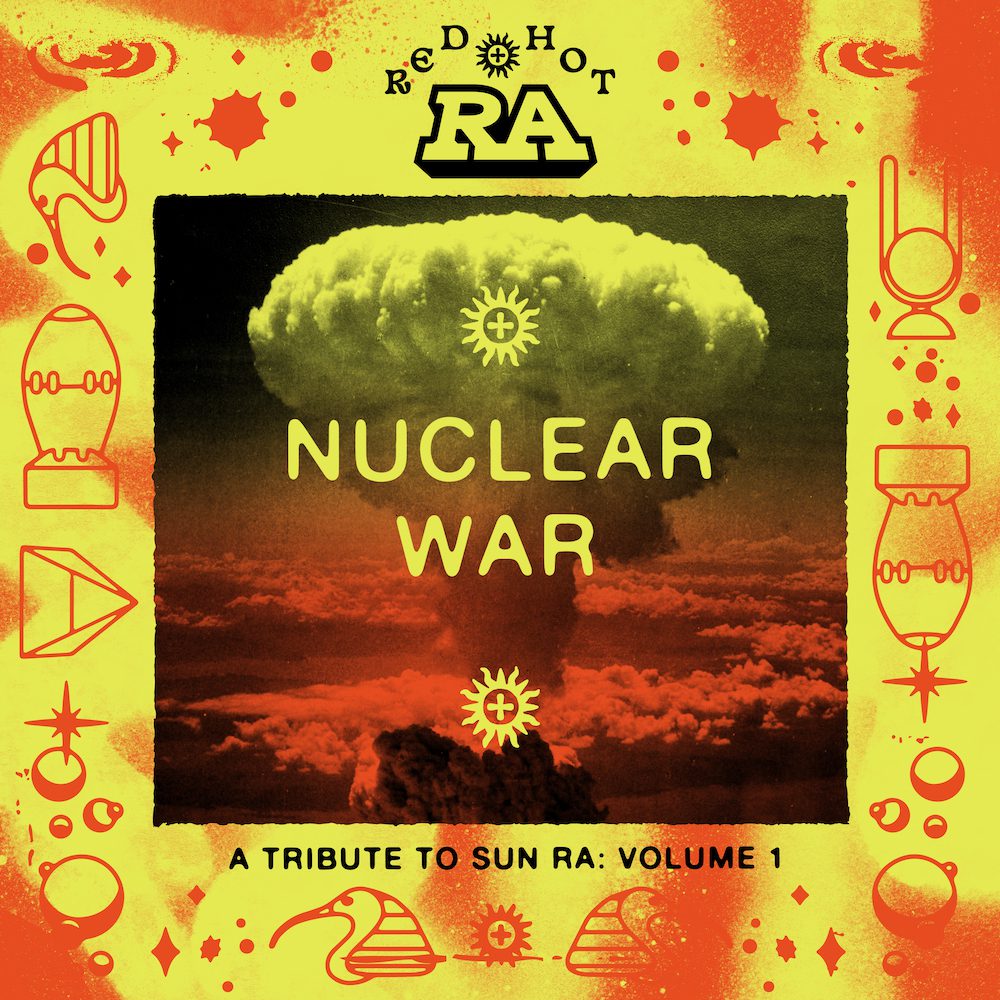 Philly free-jazz group Irreversible Entanglements have shared a cover of Sun Ra's "Nuclear War," which is part of a larger tribute to the famed avant-garde composer, coming May 26. The tribute album, titled Nuclear War, is organized by non-profit Red Hot and is the first in a series. The forthcoming album features the already-released "Nuke's Blues" by Georgia Anne Muldrow featuring Josef Leimberg, plus contributions from Angel Bat Dawid, Malcolm Jiyane Tree-O, and Grandmaster CAP.
"Four billion years into the life our spaceship our planet our Earth, the SUN is the one and only nuclear reactor we have ever needed and will ever need," Irreversible Entanglements comment. "ALL others represent the violent arrogance of a certain type of lost earthling. Received wisdom of elders comes in many forms, the wisdom song of SUN RA remains potent and relevant for us, it helps teach us how to steer the ship. PEACE."
Listen to Irreversible Entanglements covering Sun Ra's "Nuclear War" below.
TRACKLIST:
01 Georgia Anne Muldrow — "Nuke's Blues" (Feat. Josef Leimberg)
02 Angel Bat Dawid — Part 1- "The Cosmic Bypass"
03 Angel Bat Dawid — Part 2- "Nuclear War!"
04 Angel Bat Dawid — Part 3- "Kiss Yo Ass Goodbye"
05 Malcolm Jiyane Tree-O — "We're Not Buying It" (Featuring Grandmaster CAP)
06 Irreversible Entanglements — "Nuclear War"
Red Hot + Ra: Nuclear War will be out 5/26.