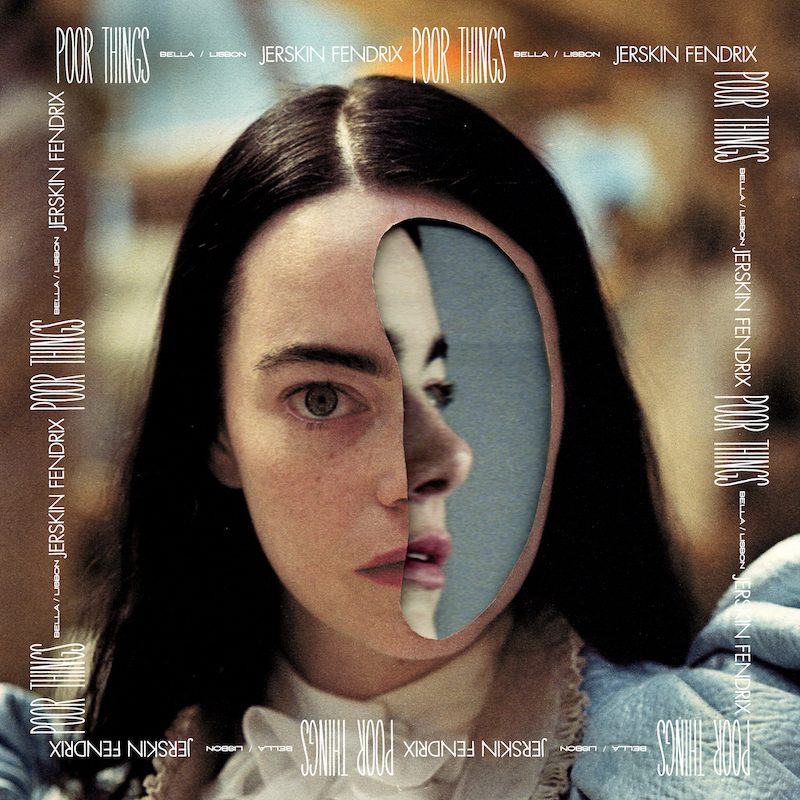 The English musician Jerskin Fendrix — who came up alongside Black Midi and Black Country, New Road — was tapped by Yorgos Lanthimos to score his upcoming film Poor Things after the director heard Fendrix's 2020 debut solo album Winterreise.
The film — which stars Emma Stone, Mark Ruffalo, and Willem Dafoe, and others — hits theaters in a few weeks, and on that same day Fendrix's score for the film will be released. If you've watched the trailer, you'll know it's quite ear-catching, and today Fendrix is sharing two selections from his score, "Bella" and "Lisbon."
"'Bella' and 'Lisbon' evoke Bella's early, seminal experiences – from her initial naivety and childlike love, to her first forays into the outside world," Fendrix shared in a statement. "As Bella's feelings become deeper and more complex, so the music takes on new colours and textures. Like her, it can be shocked, overwhelmed or throw up."
"I wanted to have a lot of instruments that involved air and mechanics to match this kind of bizarre bionic thing going on," Fendrix continued. "So a lot of woodwind. I really like instruments that breathe for themselves – which seems apt for the biomechanics of the film – so pipe organs, uilleann pipes (which are like Irish bagpipes), a lot of synthesized breath and voice stuff. That was a big part of the textural aspect."
Lanthimos had this to say about his creative process with Fendrix:
When I ultimately started editing, I used all of that music and edited it according to the scenes – that's how it worked for the whole film. In the end, after the shoot, Jerskin didn't have to compose almost any new music for the film. We used the stuff that he had written before he saw anything. Music needs to be something different, it needs to add a layer, even if it's contradicting – to enhance it in a way that's not really expected. Jerskin is extremely talented, and he did that wonderfully.
Listen to "Bella" and "Lisbon" below.
TRACKLIST:
01 "Bella"
02 "'Wee'"
03 "Bella And Max"
04 "'Mother Of God'"
05 "Victoria"
06 "Reanimation"
07 "Bella And Duncan"
08 "'I Just Hope She's Alright'"
09 "Lisbon"
10 "Quarto [Soundtrack Version]"
11 "Portuguese Dance I"
12 "Portuguese Dance II"
13 "'Goodbye Later Dove'"
14 "Duncan And Martha"
15 "Alexandria"
16 "Paris"
17 "Bella / Les Yeux Bleus / Estore's Song"
18 "London"
19 "Alfie"
20 "Alfie And Victoria"
21 "Bella, Max And God"
22 "'Poor Things' Finale And End Credits"
Poor Things (Original Motion Picture Soundtrack) is out 12/8. Pre-order it here.