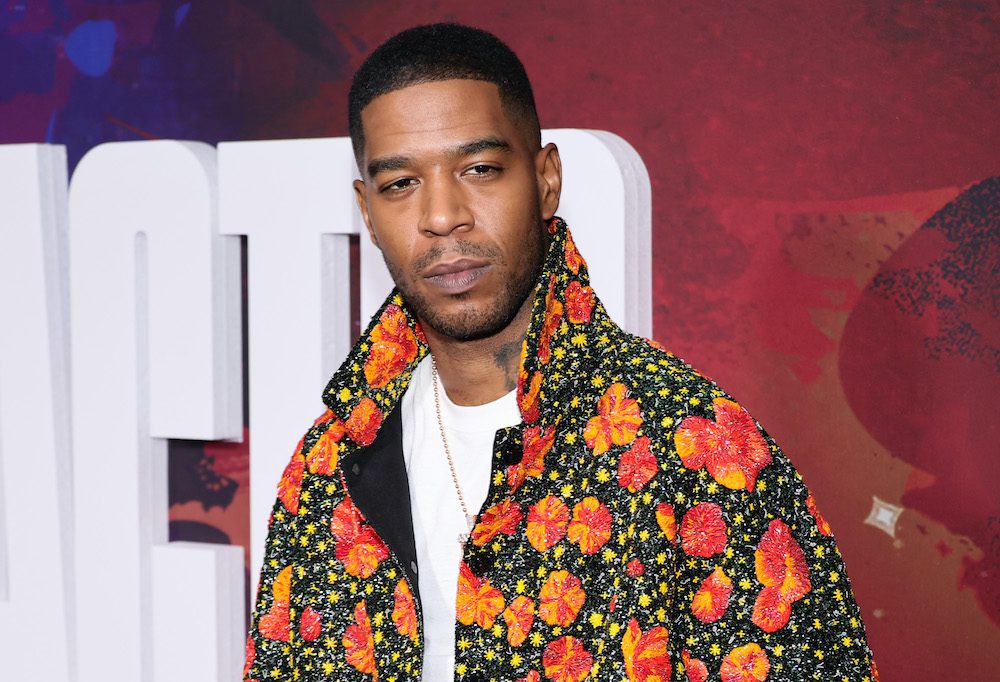 Kid Cudi plays a lot of music festivals, but music festivals aren't always kind to Cudi. Last year, when Cudi headlined Rolling Loud as a last-minute replacement for his frienemy Kanye West, he left the stage early because fans wouldn't stop throwing bottles at him. This summer, Cudi was scheduled to headline his own Moon Man's Landing festival in his Cleveland hometown. On Twitter, Cudi says that the city of Cleveland "wouldnt approve" an outdoor festival. Cudi instead booked the fest for an indoor venue, "but I know u guys werent feelin it." As a result, the second Moon Man's Landing is cancelled.
The first Moon Man's Landing fest was scheduled to go down 8/19 at Rocket Mortgage FieldHouse, a local Cleveland arena. Last year, Cudi headlined the first Moon Man's Landing at Flats Bank West, an outdoor venue, and the lineup included acts like Playboi Carti, HAIM, Pusha T, and Bone Thugs-N-Harmony. This year's Moon Man's Landing would've once again had Cudi headlining, and it would've also included Lil Uzi Vert, $uicideboy$, Coi Leray, Bashfortheworld, Siena Bella, and Chelsea Pastel.
Here's what Cudi says on Twitter about the cancellation:
Got some bad news. Im gonna have to cancel Moon Man's Landing this year. I know u guys wanted an outdoor festival, and so did I, but the city wouldnt approve it. And instead of cancelling the whole thing I decided to have it at the arena because I still wanted to bring something cool to the city, but I knew u guys werent feelin it. Dont even trip!! Heres the good news. Im bringing the fest back next year, hopefully w some of the same line up and it will be in an outdoor venue. Only thing is, it might have to be over an hour outside of Cleveland. I saw some people say that dont mind the drive if I did make it outside the city, so let me know ur feedback yall!! I doubt the city will approve anything in the city, but Moon Man's Landing is not dead! And we will find a better place for u all to have an epic time at. Promise. Big bro got u…

P.S. when I was growin up in cleveland there wasnt much cool shit goin on. I didnt even know about festivals until I got booked on one. The city needs things for the kids, needs cool shit, needs things for the culture. I will not stop until we elevate the whole experience of comin to Cleveland. I spent years dealin w mental health struggles, and now im in a better place to lead and be there for my city. I love yall!!
🙏🏾💕 pic.twitter.com/TPawRZQuiL

— The Chosen One (@KiDCuDi) June 27, 2023
There might be hope, though, since Cudi is now apparently exchanging DMs with Cleveland mayor Justin Bibb.