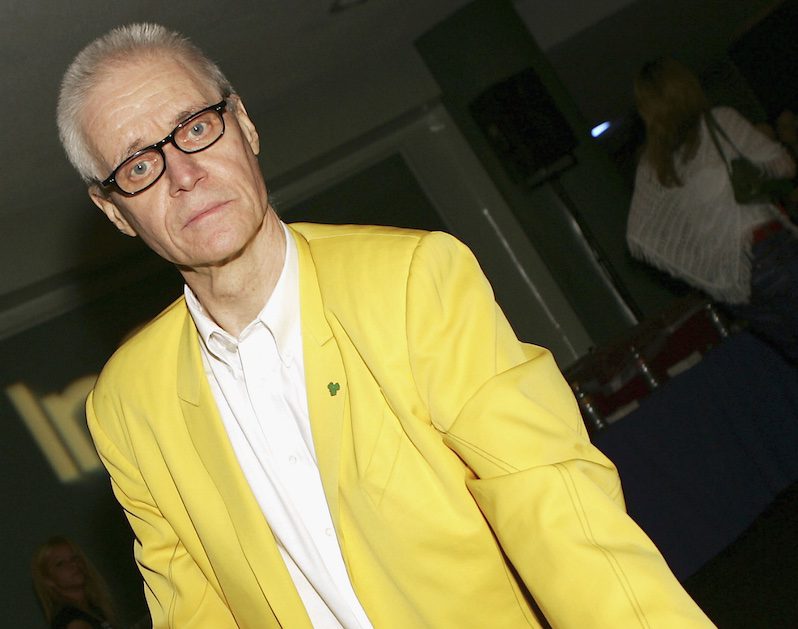 The Runaways songwriter Kari Krome (real name Cari Lee Mitchell) has sued the estate of Kim Fowley and the former KROQ DJ Rodney Bingenheimer for sexual assault of a minor. As Rolling Stone reports, Mitchell filed her lawsuit anonymously late last year before California's Child Victims Act was set to expire, and this week amended the suit to name both Fowley's estate and Bingenheimer.
In her suit, Mitchell alleges that she first met Bingenheimer, 28 at the time, when she was 13 at his English Disco club in Los Angeles in the early '70s. The suit states that Bingenheimer began grooming Mitchell, and that she was invited over his apartment numerous times and stayed without any attempts at physical contact, which led her to "believe they were becoming friends and that she could trust him." On one occasion, Mitchell says she was sexually assaulted by Bingenheimer in his bedroom, and that Bingenheimer "continued to sexually assault [Mitchell] multiple times over many months."
The lawsuit goes on to say that Bingenheimer introduced Mitchell to Kim Fowley, who signed her to a publishing deal on her fourteenth birthday. (As Kari Krome, Mitchell has songwriting credits on multiple songs on the Runaways' 1976 debut album.) Mitchell and other members of the Runaways would often sleep in Fowley's living room, and per the lawsuit, on one of those occasions, Fowley dragged Mitchell to his room and sexually assaulted her, "instruct[ing] [Mitchell] not to say anything or make any sound." The suit claims that Fowley assaulted her multiple times over the next year, when Mitchell was between 14 and 15 and Fowley was 35 and 36.
"You can come to a conclusion or think that something isn't right, but if you're speaking on something too soon, a lot of times you'll get nothing but blowback and you have to wait until the time is right," Mitchell said in an interview with Rolling Stone. "I never shut up about it. Just nobody wanted to hear it. Nobody seemed to care. We're still looking at these characters through a lens of glamorization of that era and that scene instead of looking at them through a lens of doing things that are criminal."
Fowley died in 2015, and later that year Runaways bassist Jackie Fuchs spoke for the first time about being raped by Fowley in front of her bandmates. Joan Jett and Cherie Currie issued statements distancing themselves from the event. Kari Krome came out in support of Fuchs and stated at the time that she "walked away from her songwriting career and work with the Runaways as a result of Fowley's abuse," though did not detail her own experiences publicly at the time.
"Kim Fowley's death did not undo all the trauma he has caused. Fowley's legacy includes the rape of underaged girls, and the law finally allows survivors to seek justice," Mitchell's attorney Karen Menzies told Rolling Stone. "We're going to show that neither time nor old age – not even death – will allow rich powerful men in the music industry to escape the sins of their past. Rodney has enjoyed the false reputation of a sweet, innocent friend to rock stars, when in reality he was the source for the exploitation and sexual assault of underage girls."
If you or someone you know has been affected by sexual violence, call the 24-hour National Sexual Assault Hotline at 1-800-656-HOPE (1-800-656-4673), or visit Rainn.org.