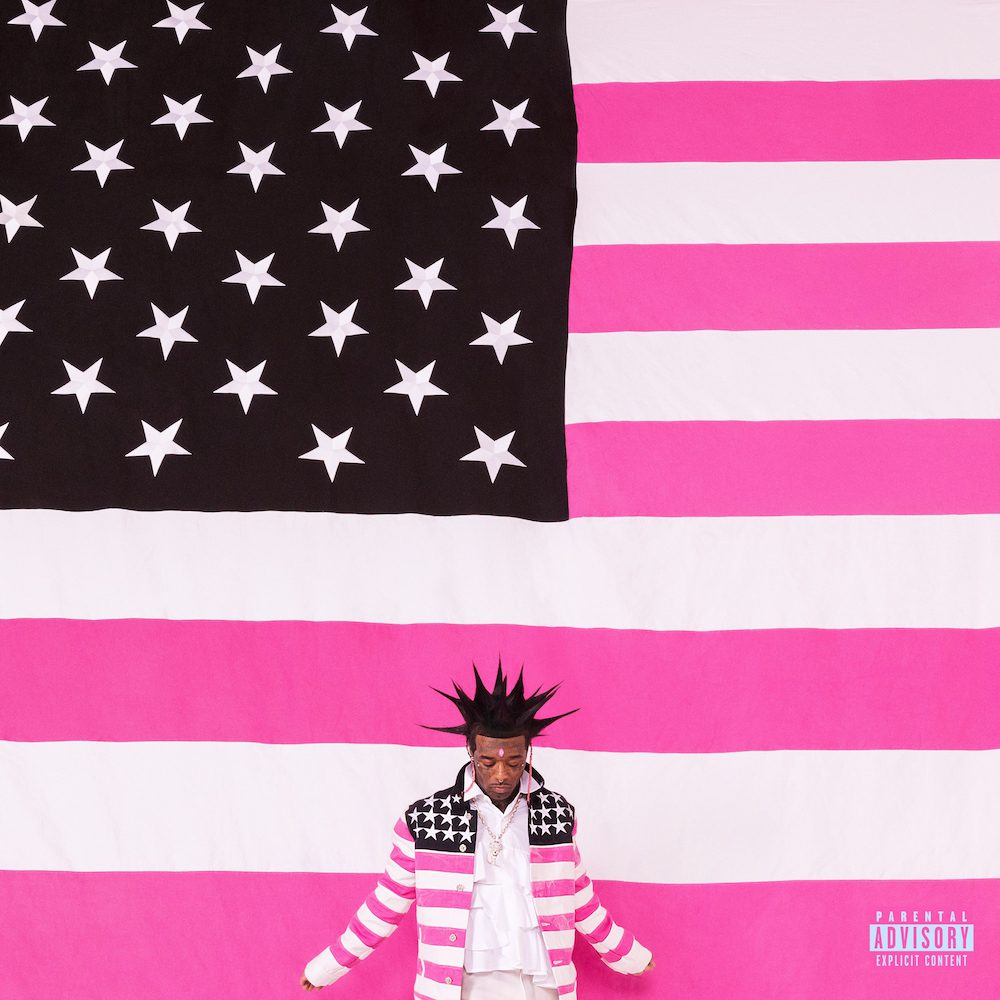 It's been more than three years since A-list rap weirdo Lil Uzi Vert released Eternal Atake, their last proper studio album. But Uzi has always been present, and they've recorded a lot of material. Uzi continues to crank out guest-verses, headline festivals, and give attention-grabbing awards-show performances. Last year, they released the smash Jersey club experiment "Just Wanna Rock" and the Red & White EP. Today, they've finally come out with the vast, sprawling new album Pink Tape, which they just announced this week. It's a lot.
Pink Tape has 23 tracks, plus another three bonus tracks. It apparently could've been much longer; Uzi reportedly recruited a group of friends to help them narrow down the tracklist from 680 possible tracks. Uzi has also said that they recorded the album sober, but it's still plenty messy. There are only a few guests on the album, and those guests make for a bewildering crew: Travis Scott, Nicki Minaj, Don Toliver, UK metalcore superstars Bring Me The Horizon, and Japanese J-pop/metal act Babymetal. Pretty weird!
Lil Uzi Vert runs in the same circles as Travis Scott, Nicki Minaj, and Don Toliver, and they recently appeared, alongside Glassjaw's Daryl Palumbo, on the Bring Me The Horizon song "AmEN!" But Babymetal? Nobody saw that one coming. Last night, Twitter briefly got excited when Uzi's label accidentally uploaded the Playboi Carti track "Rich Ass Bastard," instead of the actual Don Toliver collab "Patience." "Rich Ass Bastard" remains unreleased.
We also have to talk about the samples on here. "CS" is basically a full-on cover of System Of A Down's 2001 metal classic "Chop Suey!," with Uzi singing over the original instrumental. "Nakamura" is Uzi rapping over the WWE theme music from the great Japanese wrestler Shinsuke Nakamura. The Nicki Minaj collab "Endless Fashion" is the latest of many songs to interpolate Eiffel 65's 1998 cheese-dance classic "Blue (Da Ba Dee)." "Mama, I'm Sorry" interpolates Gotye's "Somebody That I Used To Know" and uses the hook from Chief Keef's "Hate Being Sober," while "Fire Alarm" is basically just Uzi rapping over Justice's "Stress." This album has singsong stadium rap, club music, arena-metal, hyperpop, and a whole lot of other stuff in the mix. It's a truly unpredictable ride. Listen to it below.
Pink Tape is out now on Generation Now/Atlantic. If Eternal Atake is any indication, Uzi might just release a full-length sequel within the next week. You never know with this guy.