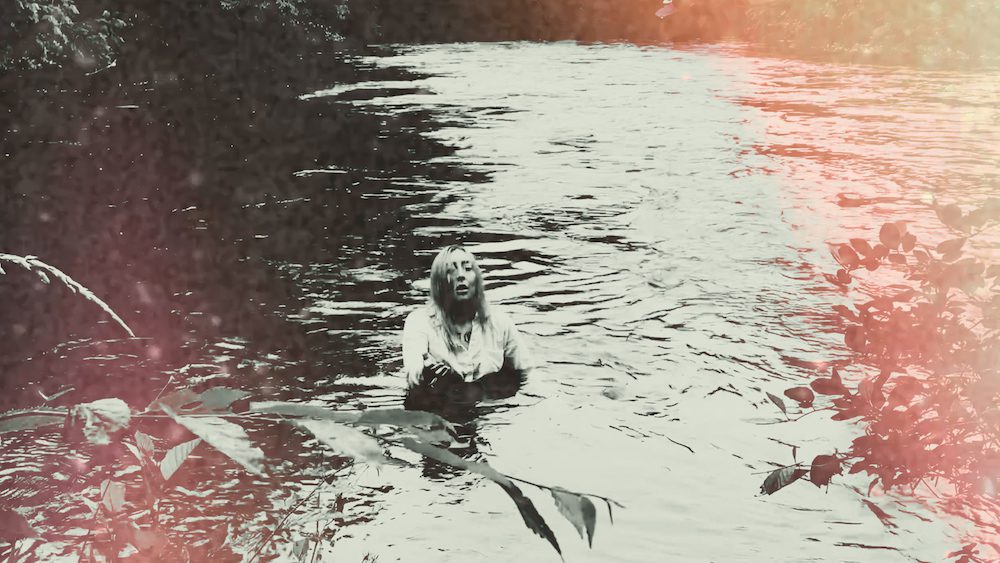 For the past six or so years, Kristin Hayter has been making music under the name Lingua Ignota, but last year she announced that she would be bringing an end to that project in 2023. Today, Hayter has announced her new moniker: Reverend Kirstin Michael Hayter. In October, she'll release a new album, SAVED!, recorded with her longtime collaborator Seth Manchester on a 4-track and then "further degraded in a series of small half-broken cassette players," according to a press release.
As with much of Hayter's music in the past, this new project is conceptually dense, and it will probably come as no surprise that Reverend Kirstin Michael Hayter is an examination of Christianity. "It is a record in which I reach new levels of unhinged, spiritually and sonically," Hayter wrote in a post on her Instagram. "Leaving Lingy behind, I am seeking myself, and evangelical conversion becomes an allegory for undoing and rebuilding: 'To live ye must be born again.' It is the Book of Revelations within."
"While it is a record meant to be heard in full, the first single 'All Of My Friends Are Going To Hell' is a cheeky little apocalyptic Christian separatist morality tale, a fire and brimstone saga inspired by Louvin Brothers tunes like 'The Christian Life,' she continued. Listen to that below.
TRACKLIST:
01 "I'M GETTING OUT WHILE I CAN"
02 "ALL OF MY FRIENDS ARE GOING TO HELL"
03 "THERE IS POWER IN THE BLOOD"
04 "IDUMEA"
05 "I WILL BE WITH YOU ALWAYS"
06 "PRECIOUS LORD, TAKE MY HAND"
07 "MAY THIS COMFORT AND PROTECT YOU"
08 "THE POOR WAYFARING STRANGER"
09 "NOTHING BUT THE BLOOD"
10 "I KNOW HIS BLOOD CAN MAKE ME WHOLE"
11 "HOW CAN I KEEP FROM SINGING"
SAVED! is out 10/20 via Perpetual Flames Ministries.