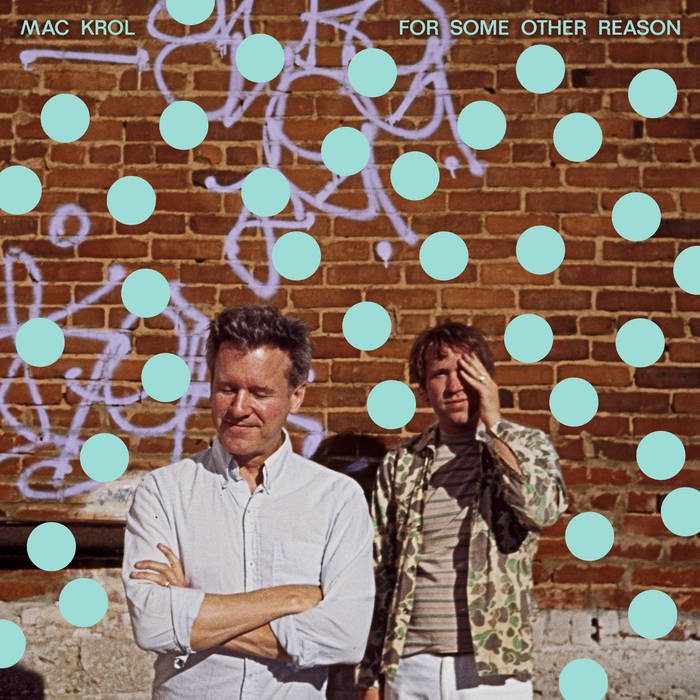 Mike Krol and Mac McCaughan have teamed up for a new project called Mac Krol, and they're releasing a 7-inch featuring three songs that they worked on together next month via Merge. The songs have a long history: Krol started them back in 2015 when he was recording Turkey with his band but soon discarded them.
"The plan was to take the rough mixes home and write lyrics to record them later," Krol said in a press release. "However, once I got home and listened to the songs, I quickly realized that most of them were in the wrong key for my voice. So I filed them away to deal with later, and eventually lost interest."
During the pandemic, Krol dug them up again but still had the same issues:
To my surprise they sounded better than I remembered, but still didn't work with my voice. I emailed Mac the tracks and said if he was bored in quarantine, maybe he could write some words to sing on top of my instrumentals and possibly give them a second life. He said he hated writing lyrics and politely declined. A few days later, three songs showed up with completed lyrics and iconic Mac McCaughan singing and shredding all over them. I was blown away!

Without Mac these songs would still be discarded instrumentals, so I'm very thankful that he brought them across the finish line so they can finally be heard!
Check out "For Some Other Reason" below.
TRACKLIST:
01 "For Some Other Reason"
02 "Fair Warning"
03 "What Would You Say?"
Mac Krol's 7-inch will be released 7/28 via Merge Records. Pre-order it here.