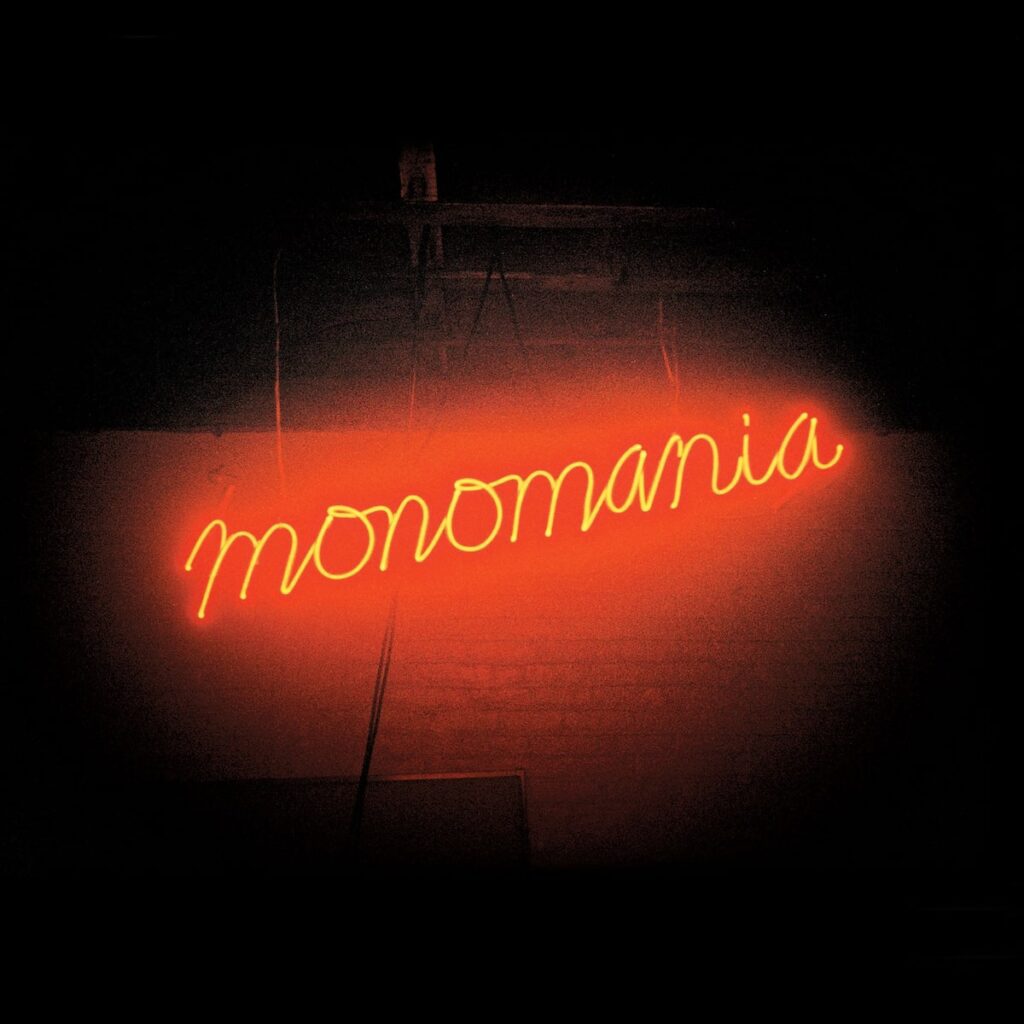 Cox is absolutely correct there. As someone who ranked Halcyon Digest as the best album of 2010, I found Monomania mostly off-putting at the time, but a decade later, the album holds up big time. So do Cox's press clippings, which mark him as someone willing to rock the boat and cut his own path. Blurring the line between cold hard truth and provocation, his interviews are almost works of art on par with the albums themselves. That Noisey piece in particular overflows with the kinds of perspectives that made Cox such a mesmerizing public figure. I love his stubborn refusal to accept the genius of Halcyon Digest and his wholehearted conviction that his messiest album is also his finest work. While conceding that Monomania was "fucking made of sheet metal and sandpaper," Cox insisted that anyone who rejected it after liking Deerhunter's previous records was simply not on his wavelength: "Monomania is the greatest album I've ever made, and anybody that doesn't like it has no idea what I'm about or what I'm doing. They're simply avid fans of what's called indie rock and think we're a notable indie rock band. I hate indie rock and never liked the term. I don't consider myself a participant in indie rock. I think it's a ghetto… 'Indie' rock is like saying: You know, rock, but lazy."
Cox wrote much of Monomania while housesitting for Eleanor Friedberger in Brooklyn in 2011. He told Pitchfork he was attempting to cope with "bad personal shit" and "a lot of selfish, dishonest, opportunistic people" by drinking heavily with MGMT then returning home and channeling his bad vibes into music — "emotionally crippling, drunken late-night stuff." After initially shelving the material and touring behind Atlas Sound's Parallax, he brought the songs to his Deerhunter bandmates, minus bassist Josh Fauver, whose departure via email was tough for Cox to accept. (Fauver died in 2018.) Entering Brooklyn's Rare Book Room recording studio in early 2013, the band completely disappeared into the creative process, embodying the titular concept of "excessive concentration on a single object or idea." "We lived in that record," Cox told Noisey. "We recorded it entirely at night. All the rumors and all the mythology about the making of Monomania are completely true. I would say, and I said this to my manager at the time, I think Monomania was the last rock 'n' roll record ever made."
In the studio, the band recorded directly to Tascam eight-track recorders, giving much of Monomania a brittle, lo-fi feel. The songs themselves were mostly bashed-out, feedback-drenched numbers inspired by primordial country, blues, and rock, topped off by Cox howling through layers of echo about a whole world of woes. Opener "Neon Junkyard" begins with piercing fluorescent guitar and low distorted groans and moves on to stanzas like "And if you've got a lot of pain/ You remember how to speak/ And if you got a lot of rain/ Yeah it's still coming down in sheets." "Pensacola" bounces along with an almost cartoonish country gait, like Hank Williams recording for In The Red, while "Dream Captain" grainily rumbles like a surf-rock record left out too long in the sun. The searing, static-laden "Leather Jacket II" is especially gnarly, setting up a hilarious contrast when it segues into Pundt's lone contribution "The Missing," a song that has nothing to do with Cox's collapse and feels more of a piece with the aerodynamic Halcyon Digest sound.
That first half of the record is so flagrantly aggressive that you might not realize its second half is significantly more welcoming. Under its faintly lo-fi sheen, the surging, skipping "Sleepwalking" is among the prettiest pop songs Cox has ever released, while "Nitebike" is one of his loveliest ballads. Despite lyrics like ​​"Look at me, my hair is falling out" and "Your love is such a sick, sick game," "Back To The Middle" plays like a hip-shaking alternate-universe sock-hop hit. Even closer "Punk (la vie antérieure)," with its laments about cycling through identities and crying out to God for relief, is almost a pop song if you can hear through the cloud cover of vintage guitar noise. And then there's the title track, a shortlist contender for the most thrilling song in the Deerhunter catalog.
"Monomania" — I mean, shit, man. I mean… goddamn. The song marshals every bit of unease, obsession, and explosive rage that was coursing through Cox back then, first summoning a snarling groove and a Stooges-worthy danger, then blasting off into sheer immolation: the word "monomania" repeated ad infinitum, swallowed up by ecstatic rock 'n' roll chaos. Even without Cox screaming at a live rat as intended, the band's legendary performance of the song on Late Night With Jimmy Fallon, dripping with blood both fake and real, was enough on its own to validate the whole Monomania enterprise. Every time they play it live, I get swept away in the glorious wreckage. "Monomania" is the peak of an album built on seething rage and reckless abandon, the ugliest parts of human experience translated into crackling sonic volatility. You can disagree with Cox that his darkest hour as a human being yielded his most resounding artistic triumph, but you can't deny he poured heart, stomach, and intestinal tract into this record. Hurry up with his damn croissants!
[embedded content]