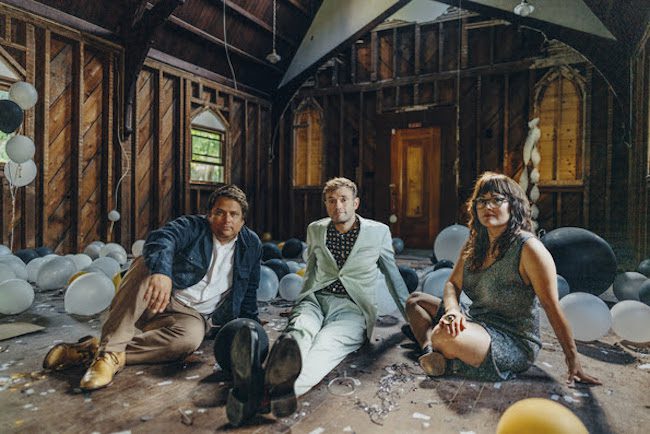 Next month, the reunited bluegrass/folk trio Nickel Creek will release Celebrants, their first new album in nine years. We've already posted lead single "Strangers," and now Nickel Creek have also shared the new song "Holding Pattern."
"Holding Pattern" is a hushed, delicate ballad built around layered harmonies and acoustic guitar. All three members of Nickel Creek — Chris Thile, Sara Watkins, and Sean Watkins — wrote the song together. In a press release, the band says, "The circular contrapuntal guitar figures are reminiscent of a holding pattern, a term often invoked during the early stages of the pandemic. Here's to true love keeping us airborne when it isn't safe to land." Listen below.
Celebrants is out 3/24 on Thirty Tigers.