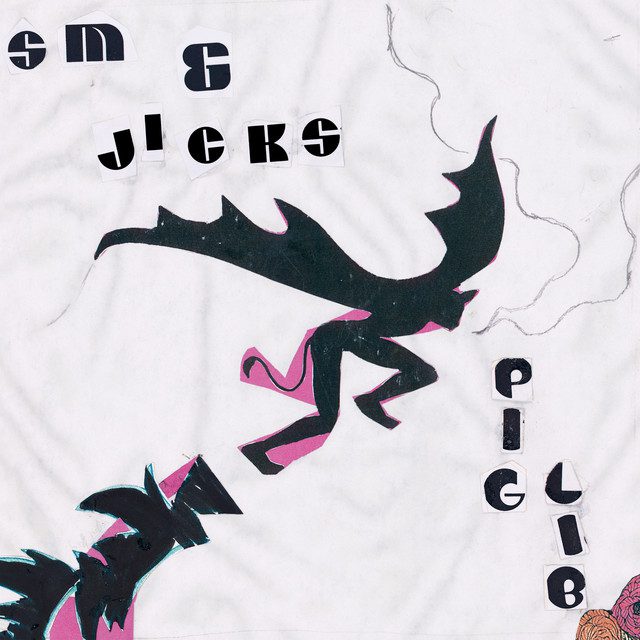 Stephen Malkmus was throat-clearing. The Pavement frontman's 2001 solo debut might as well have been a sixth LP from the band that made him an indie-rock legend; Pavement can even be found workshopping material from it in the Slow Century documentary. It's a good album, but those quirky little guitar-pop songs were less like the start of something new and more like punctuation on the catalog Malkmus had been building for the past decade.
Pig Lib, on the other hand, was something truly different and new, in part for the way it embraced the old and familiar. Released 20 years ago this Saturday, the second album of Malkmus' solo career found him rejuvenated and set free, backed by a virtuosic new band called the Jicks who seemed to part the clouds of malaise that had hovered over his music at the turn of the millennium. Many songs grafted bluesy riffs and proggy time signatures into his already idiosyncratic style. Others delved further into acoustic soft-rock reverie than Pavement had ever dared. The songwriting was adventurous, the playing lively and distinct, the lyrics pleasingly inscrutable yet inspired. It was a brand new era, and it felt great.
The original Jicks rhythm section of John Moen and Joanna Bolme played on Stephen Malkmus, but Pig Lib was the first record credited to SM + Jicks for good reason. The "folk-prog-psych-punk" sound they rolled out here evolved naturally through hours of jamming, a process that marinated Malkmus' signature sound in the sounds of the '70s. No, not Swell Maps and the Fall — arena-filling radio bait of both the hard and soft variety. Pitchfork's review connected the dots back to Pavement's notoriously wacky and untamed Wowee Zowee. I hear echoes of Terror Twilight's balance of knotty weirdness and somber smoothed-out beauty. But Pig Lib was zippier than the latter album and more coherent than both. Even as it veered between noodly adventures and straightforward gems, it never lost track of its unifying vibe.
In other words, this stuff sounded like the work of a real band. It's funny to think about Malkmus' "solo" work being more collaborative than much of his Pavement catalog, but whereas the landmark Crooked Rain was largely tracked by Malkmus and drummer Steve West with bandmates adding overdubs later, Pig Lib has the distinct feel of four people playing in a room together, feeding off each other. Not improvising, mind you; that part of the creative process was already complete by the time they hit the studio. Malkmus explained to The A.V. Club that on tour in 2003 — a run that included club shows as well as dates opening for Radiohead in gigantic amphitheaters — that the Jicks weren't really jamming at all. Rangy as they could be, these songs had also been "ironed out" into the best versions of themselves.
Not every track on Pig Lib is a stone-cold classic. The boisterous "Sheets" is replacement-level Malkmus, and the accordion-draped acoustic ditty "Craw Song" — dismissed by