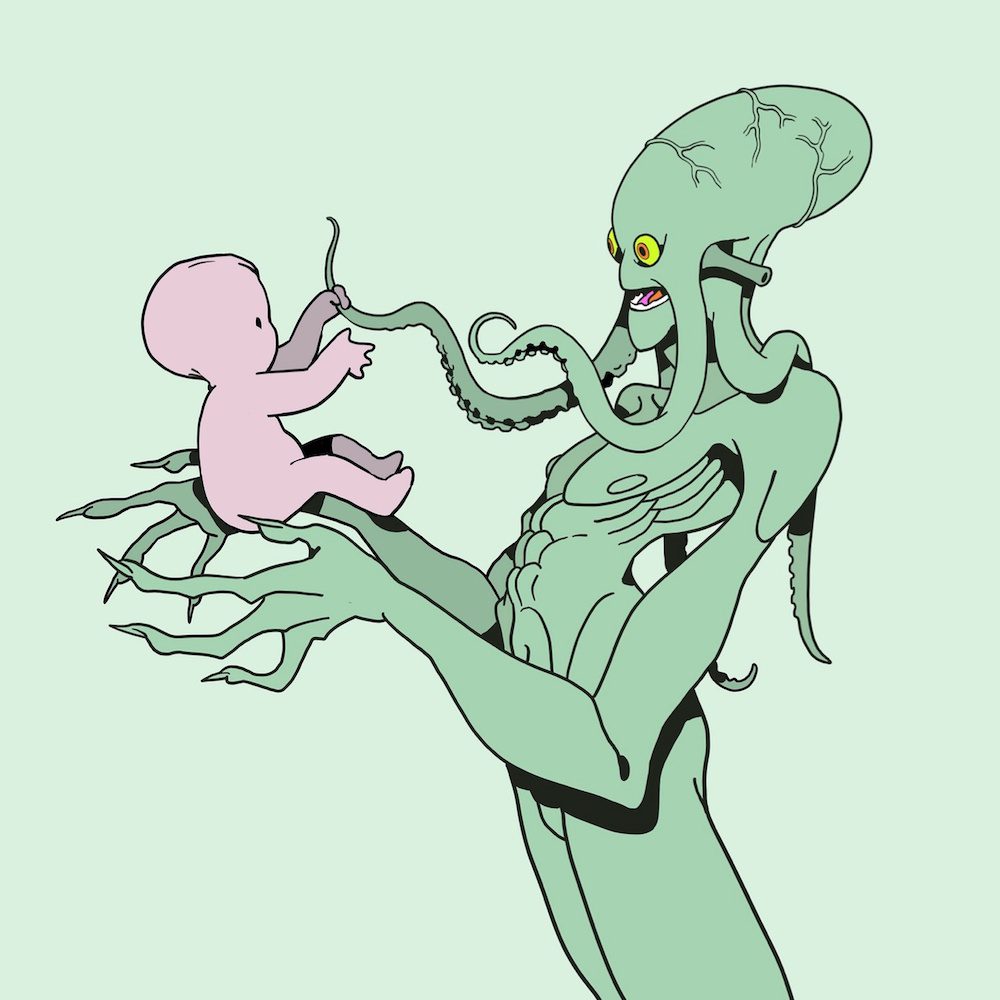 Edmonton's Purity Ring and Toronto's Black Dresses are two Canadian duos who like to move in silence and secrecy. Purity Ring's sweeping, psychedelic dance-pop textures and Black Dresses' noisy, jarring experimental pop make for a strange combination, but maybe that's why they wanted to work together, since both groups have teamed up on a new single called "Shines."
Because of the song's title, it'll be all too easy to confuse "Shines" with Shrines, Purity Ring's great 2012 debut album, which got a 10th-anniversary reissue last year. But no! Different thing! (Purity Ring also released their EP Graves in 2022.) Black Dresses, meanwhile, are maybe just a band again? The duo announced their breakup in 2020, but they've released two albums since then, and they played a Montreal show earlier this month.
"Shines" packs a whole lot of action into three and a half minutes. The toggles between Black Dresses' disruptive noise-bombs and Purity Ring's dreamlike twinkle, and the end result feels like throwing yourself into a raved-out hyperpop blender. The track activates multiple parts of your brain at once, and it's pretty overwhelming, but that's the fun of it. Listen below.
The "Shines" single is out now on Purity Ring's own label the Fellowship.