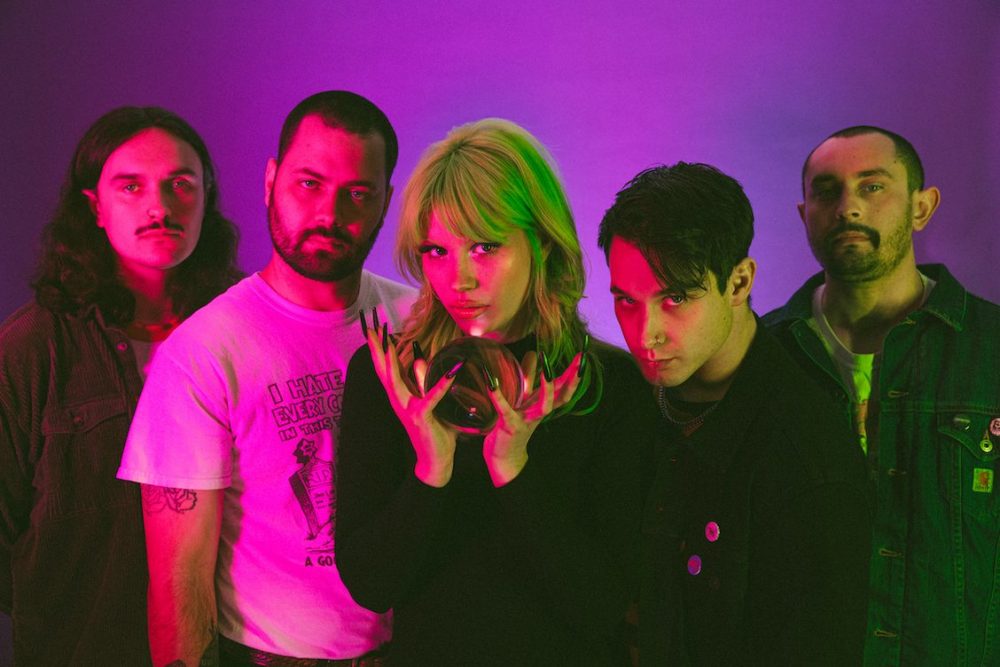 Right now, there is a whole lot of excitement around the Santa Cruz hardcore band Scowl, and Scowl fully justify all of them excitement. Scowl are the best. Next month, they'll follow their tremendous 2021 full-length How Flowers Grow with the new EP Psychic Dance Routine. We've already posted the early singles "Opening Night" and "Shot Down," and now Scowl have also released the EP's title track.
Scowl can do feral mosh-music as well as anyone, but they've also got a gift for catchy, driving, melodic alt-rock. Scowl showed that gift with the How Flowers Grow standout "Seeds To Sow," and now they're also showing it on "Psychic Dance Routine," a piece of gorgeous sludge-pop that reminds me of prime Hole. Scowl's own Malachi Greene directed the video, and it's got glamorous frontwoman Kat Moss strutting across what appears to be an empty dance studio. Check it out below.
The Psychic Dance Routine EP is out 4/7 on Flatspot Records.