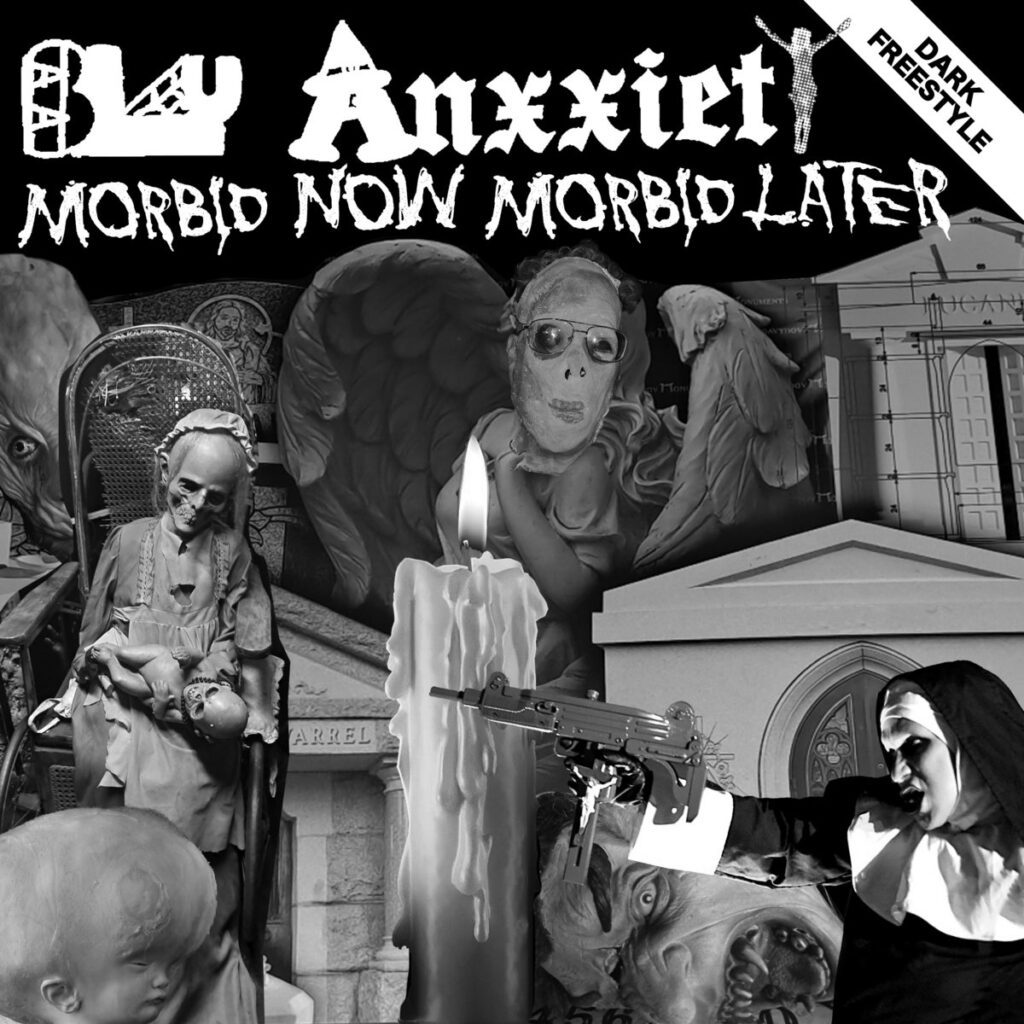 There's no easy way to categorize the New York band Blu Anxxiety. They come from the DIY punk underground, and they play shows with punk bands, but they aren't exactly a punk band. Instead, Blu Anxxiety's sound is a janky, disorienting, aggressive form of synthpop. At various points, Blu Anxxiety's sound recalls early-'90s rave, lo-fi industrial, and the kind of dance music that they play in goth clubs. More than anything, Blu Anxxiety evoke electronic body music, the micro-genre of industrial-adjacent dance-pop made by groups like Front 242. They're a weird band, and they know it.
Blu Anxxiety released their full-length debut Plaay Dead in 2021, and now they've followed it with a new one called Morbid Now, Morbid Later. The cover art for both albums features the label "dark freestyle," which feels pretty accurate, since the record sounds like what might've happened if the vampires from The Lost Boys tried to become Lisa Lisa & Cult Jam. It's a very inexact comparison, but if you're looking for more music that scratches the same itch as MSPAINT's Post-American, you might find something to like here. Stream Morbid Now, Morbid Later below.
Morbid Now, Morbid Later is out now on Toxic State Records.