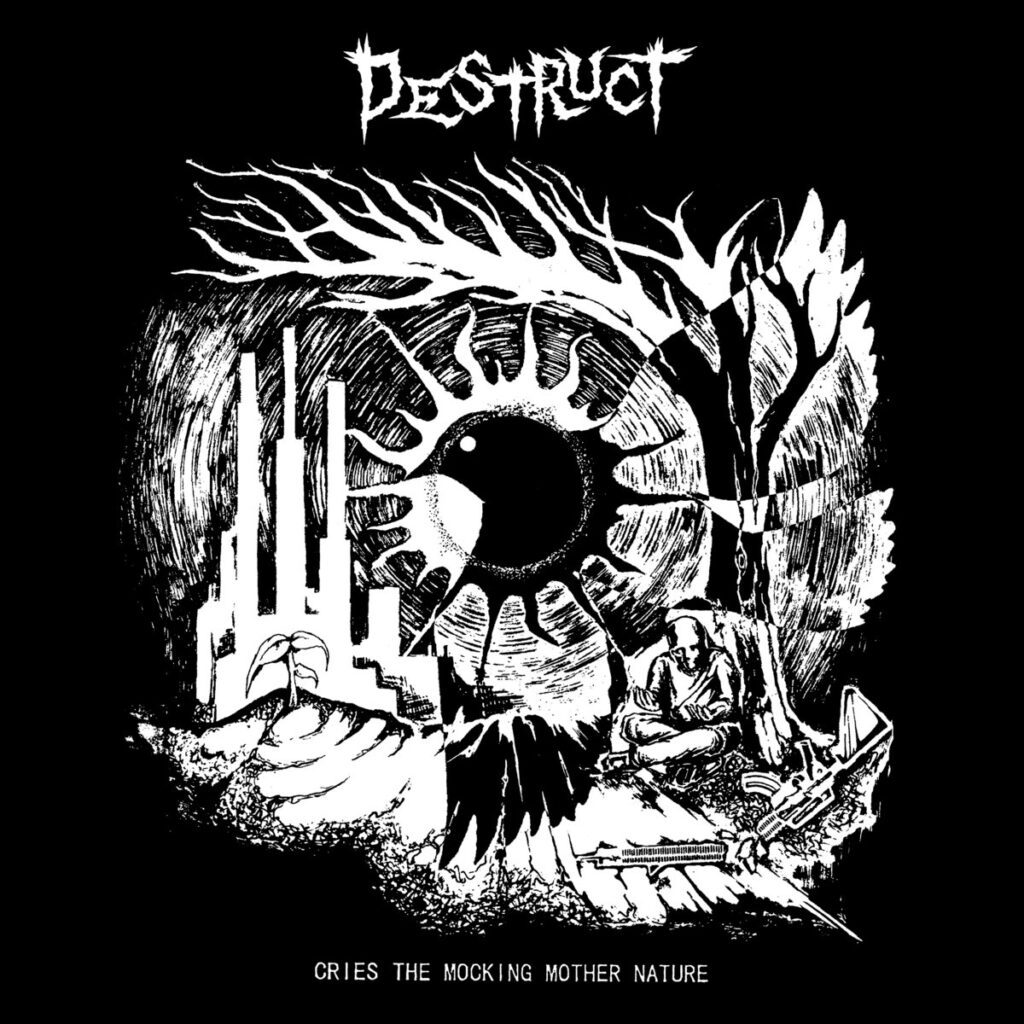 It seems like most people had rapturous experiences at their first shows back from the pandemic, but nobody had a better first show back than mine — a whole bunch of punk bands playing to hundreds of people at a bucolic outdoor space that I have been told not to describe in any detail. This shit was a movie. Punks as far as the eye could see. Apocalyptic. I loved it. Richmond's Destruct were a big part of that show, and now they've got a hard-ripping new album.
Destruct's sound is d-beat, the fast and pummeling hardcore punk subgenre that has thrived in the smellier sections of the underground for decade. Destruct are d-beat fundamentalists. On record, they play fast and mean and tinny, and there's a definite rabid-mongooses-trapped-in-a-dumpster aspect to their style. The song barrel forward heedlessly, and the whole thing creates its own atmosphere. Destruct are best experienced live, but their records are no joke.
Destruct released their full-length debut Echoes Of Life just as the pandemic was starting. Today, they've followed that one with the new LP Cries The Mocking Mother Nature. On first listen, I don't hear a lot of differences between the two albums, and that works just fine for me. This shit goes. Stream the new album below.
Cries The Mocking Mother Nature is out now on Grave Mistake Records.